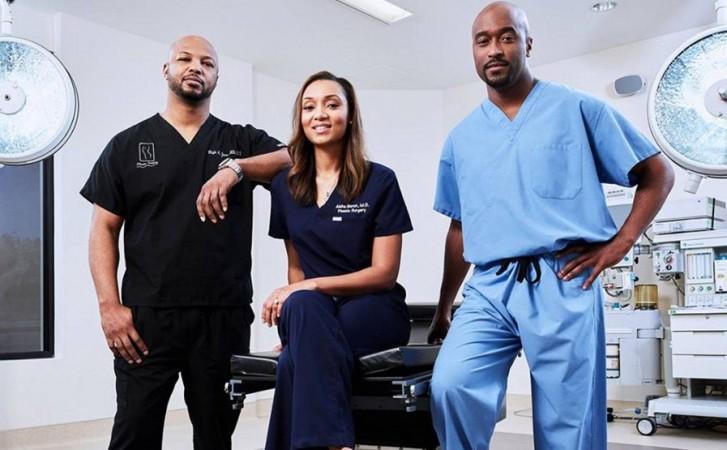 Season 2 of Lifetime's "Atlanta Plastic" has seen quite a few interesting surgery-aspirers, stating genuine reasons for wanting to go under the knife. In the upcoming Season 2 episode 5, the viewers will see two women and a man seeking the expertise of the good doctors of "Atlanta Plastic."
The episode titled "Love Yourselfie" will see a selfie-addict named Chloe visiting the doctors of "Atlanta Plastic" for a body of her dreams. Actually, she wants the body of a doctor's dreams and request Dr Jones to make that possible. Obviously, this leaves the young doctor blushing.
Meanwhile, Dr Crawford will be seen trying to pacify an old patient. According to the official synopsis for "Atlanta Plastic" Season 2 episode 5, this patient will try to test the doctor's limit. "...he isn't taking no for an answer when it comes to being ready for his wedding day," reads the synopsis.
Also Read: Derrick Barry talks 'RuPaul's Drag Race' journey and embracing drag
D'Eryka, 28, who is currently single, wants to tuck in her tummy and reduce her breasts to meet her needs. D'Eryka is "ready to get on the pole" and the liposuction and breast reduction are merely means to an end. From her diary vlogs shared by Lifetime, it seems like she is happy with the results.
Soon after the surgery, D'Eryka confessed that her pain level is a 10 on 10, but by Day 3, it had reduced down to 8. "By night is when I experience my stiffness and by morning it's like somebody heeeelp," she explained in her diary.
By Day 12, D'Eryka was feeling good, considering she get walk around and move a lot better than she could, since the surgery. In the end, she really seems happy with the results of the surgery.