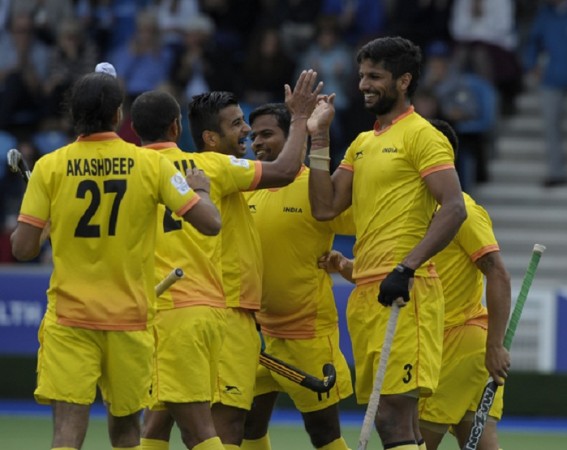 After strolling through their first two games of the Asian Games 2014 against Sri Lanka and Oman, India face their first real test in the tournament -- and what a test it is -- as they take on their biggest rivals Pakistan.
India vs Pakistan are always humdingers, in any sport, but it does get cranked up that wee bit in hockey. And what better way for India to make that march towards that much-wanted gold medal than with a victory over Pakistan.
"Playing against Pakistan is an experience that every player looks forward to, it will be the second time in Asian Games that I will be playing against them and I am sure that it will be a challenging battle for us," India skipper Sardar Singh said. "The whole team is excited and ready to take them on."
The two teams, who find themselves in the same group, have already established themselves as the favourites to go through to the knockout rounds with authoritative victories. India beat Sri Lanka 8-0 in their opening match of the Asian Games, before going on to thump Oman 7-0.
Pakistan have also been in stellar form, smashing past Sri Lanka 14-0, before getting the better of China with a 2-0 scoreline.
The India team will know they will have to be at their absolute best to top Pakistan, and they will probably look to their 3-2 victory over their neighbours in the last edition of the Asian Games in 2010.
However, India have missed quite a lot of penalty corners in the Asian Games so far, with VR Raghunath particularly struggling to find the target of late. Such profligacy will be punished against quality opponents like Pakistan.
"The match will be keenly contested," India chief coach Terry Walsh said. "We need to display what we have developed over recent months and keep the free-running playing style of Pakistan in check.
"Equally we will need to play with discipline and cunning against a formidable opponent. This is a contest we are very keen to play."
Where to Watch Live
Get the Live Blog HERE
The big India vs Pakistan match is scheduled for a 1.30 pm IST (1 pm PST) start with live coverage in India on Ten Sports. Viewers in India can also watch the game via free live streaming online on Ten Sports Live.