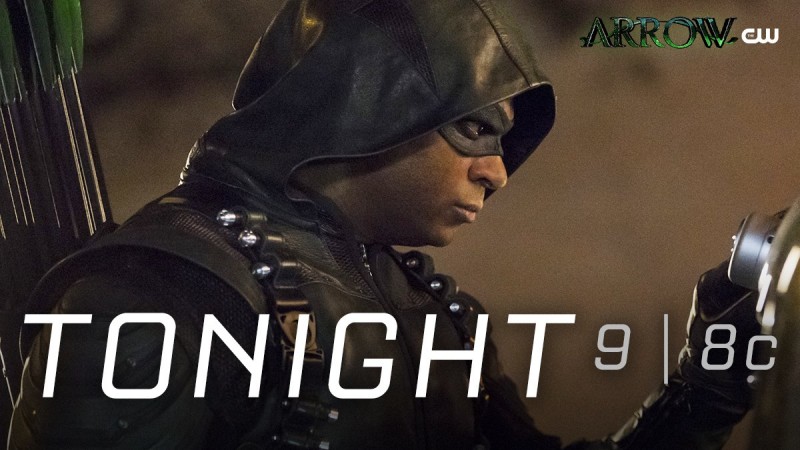 Arrow season 6 features Oliver Queen in a tough situation after Black Siren attacks the people of Star City in episode 4. This chapter is titled Reversal, and will air on The CW on Thursday, November 2, at 9 pm EST.
Here is the official synopsis for the fourth episode of Arrow season 6:
Just as Oliver (Stephen Amell) starts to get things in order, Black Siren (Katie Cassidy) launches another attack on the citizens of Star City.
Also read Arrow season 6 spoilers: Stephen Amell talks of Oliver Queen, Felicity Smoak reunion
Explaining about the attack of Black Siren, cast member David Ramsey said it will be a move by Cayden James. He also said viewers will get to know about Cayden James in the upcoming episode.
"And also, Felicity feels as if she can handle Cayden James and this revelation without the team, so there's a moment for her at the end of this that's helped by Oliver. Again, you have Oliver playing this position of almost Diggle, to the whole team, in a lot of ways for the next several episodes. It's a much more mature Oliver — not just with what he's doing with his son, but giving Felicity the key last week.... And that extends further this week as he helps her realise she needs the team to handle the Cayden James revelation," Ramsey said in an interview with TV Line.
Meanwhile, cast member Stephen Amell teased the dynamics between Oliver Queen and Black Siren in Arrow season 6.
"Oliver ironically — and despite the fact that she allied herself with Adrian Chase — is the most hopeful one. He's like, 'If there's a bit of Laurel in there, I want to find it'," the actor said.
Click here to watch Arrow season 6 episode 4 online via live-streaming. The CW superhero series will also be available online here.
Arrow season 6 episode 5 is titled Deathstroke Returns and will air on The CW next Thursday, November 2. Check out a short summary for this chapter here:
Deathstroke returns and asks Oliver (Stephen Amell) for help in tracking down his son. When they learn Joe (guest star William Franklyn-Miller) has been taken hostage by mercenaries, their mission to save him gets complicated by a terrible revelation that could shatter Slade's hopes of reunion forever. Meanwhile, Vigilante reappears in Star City.