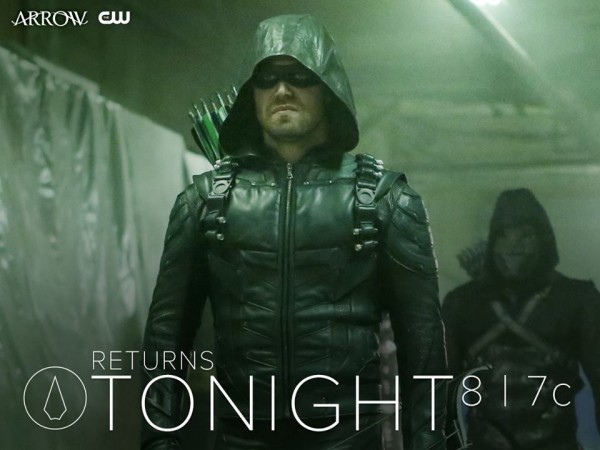 Arrow will be back with a new episode of season 5 this Wednesday, March 1, at 8pm EST on The CW. Episode 15 is titled Fighting Fire With Fire and the official synopsis hints at trouble for Star City Mayor Oliver Queen.
Read: 'Arrow' season 5 spoilers: What is next in store for Oliver Queen and Felicity Smoak?
The episode 14 alluded to new challenges awaiting the male protagonist in the wake of detective Billy Malone's death. According to the news report, the mayor's office tried to manipulate the autopsy report for helping Green Arrow to cover up the murder.
Episode 15 of The CW series will focus on the after effects of the new development on Stephen Amell's character and the people surrounding him. A promo for the episode shows Captain Quentin Lance and team trying to fend off media attention. Upon realising it was Prometheus who leaked the report to the media, they throw their weight behind Oliver.
In the meantime, Thea will take some morally questionable decisions. According to executive producer Wendy Mericle, she will discover her inner Moira and will try to play politics with the help of Felicity Smoak and Pandora Drive.
Another trailer of episode 15 points to a showdown between Oliver Queen and the new villain, Vigilante. It shows the male protagonist informing his rival, "If we lose this office, then Prometheus wins" and the latter replies, "My target's the mayor and his corruption!"
Click here to watch Arrow season 5 episode 15 online via live streaming. The CW superhero series will also be available online here.
Here is the official synopsis for Fighting Fire With Fire:
Oliver (Stephen Amell) faces his biggest challenge yet as mayor. Felicity (Emily Bett Rickards) continues down her dark path with Helix. After Vigilante attacks Oliver while he's acting as the mayor, Diggle (David Ramsey) leads the team in a mission to stop Vigilante once and for all.
Check out the trailers of Arrow season 5 episode 15: