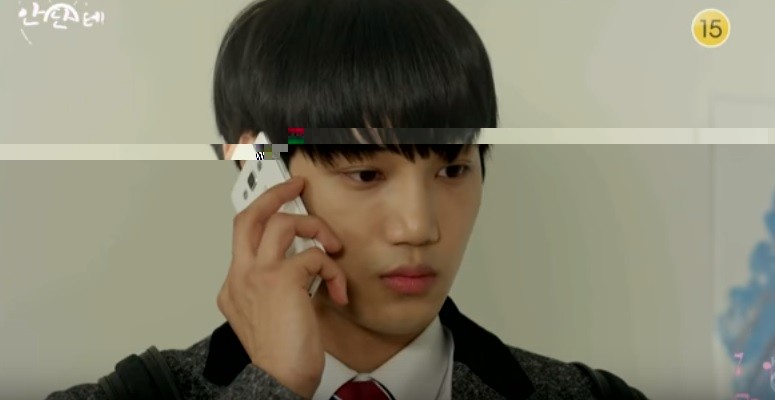 Andante, the KBS coming of the age drama, will be back with episode 10 this Sunday, November 26, at 10.10 am KST.
The upcoming chapter will probably revolve around the various challenges faced by high school student Lee Shi Kyung.
The preview teases a shocking encounter for the high school student. The video shows him receiving a message from one of his old schoolmate named Park So Goon, who tried to kill him once.
Also read Because This Is My First Life episodes 15, 16 (finale) preview
After reading the message, Lee Shi Kyung goes to Gaon Hospice to meet Park So Goon. Upon reaching their, the high school student searches for his old schoolmate.
When Lee Shi Kyung meets Park So Goon, he surprisingly looks at him because he is in hospital dress.
"You better scrub my back for me today," Park So Goon tells Lee Shi Kyung in the promo. He replies, "You took a bath today." In response, Park So Goon says, "He did not scrub my back."
The preview for Andante episode 10 also shows a conversation between Lee Shi Kyung's classmate Eom Yong Gi and his teacher Kang Hyun Woo.
"I'm not scared of you at all!" Kang Hyun Woo tells Eom Yong Gi. The high school student curiously asks his teacher, "You are not scared?"
Kang Hyun Woo then tells Eom Yong Gi, "If you are going to throw that out, give it to me." He replies, "I received this as a reward so I'm going to save it forever."
The preview for Andante episode 10 then shows Lee Shi Kyung's mother Oh Jung Won trying to help a breast cancer patient. In the meantime, his sister Lee Shi Young spends time with his friend Park Ga Ram.
Watch the trailer below:
Click here to watch Andante episode 10 live online on KBS1 at 10.10 AM KST. Korean drama lovers can also watch the mini-series online here.