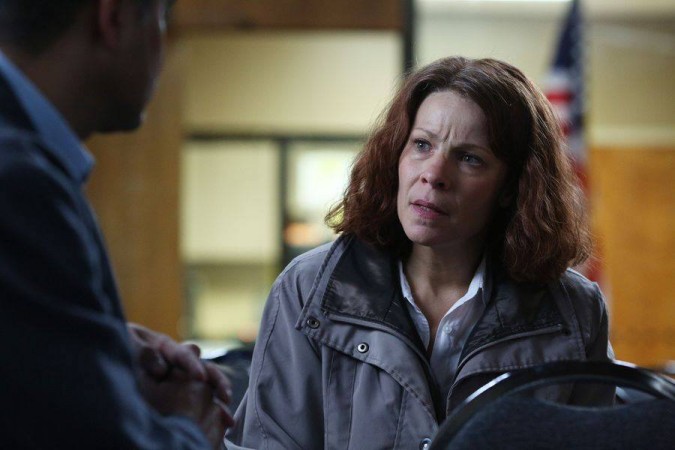 There's a search on and the police may just find the person responsible for raping Taylor Blaine on the night of Kevin's (Trevor Jackson) party. This will be the crux of the story in season 2 episode 4 of "American Crime."
In the previous episode, a detective told Leslie (Felicity Huffman) that the police department is treating Taylor's incident as rape after the rape kit was returned. Last week's episode also hinted how the rest of the season will explore the plot. The police personnel, who found blood and another person's semen on the victim's clothes, will issue warrants to every male student at Leyland. At this juncture, we predict that Eric's (Joey Pollari) secret will spill out.
According to the synopsis for the latest episode, the police will enter the premises of Leyland High and collect DNA evidence to find out who is responsible for raping Taylor (Connor Jessup). The summary also mentions that Eric will have an "agonising revelation" in the upcoming episode. Does this have anything to do with his sexuality and the secret he's been carrying since the night of the party? What revelation will the young Basketball captain have?
Elsewhere in the episode, Taylor returns to school even though he remained adamant about staying away from everyone. However, he enrols himself in a public school to protect himself from further abuse. But it remains to be seen if the new school's students are sympathetic to Taylor's cause.
Season 2 episode 4's synopsis released via TV Guide reads:
"Evidence found on Taylor's clothing means the team must prepare for DNA testing, which leads to an agonising revelation for Eric, while Taylor tries to ease back into a normal life at a local public high school."
"American Crime" season 2 episode 4 airs on Wednesday, 27 January at 10pm on ABC. You can live stream the episode via ABC GO.