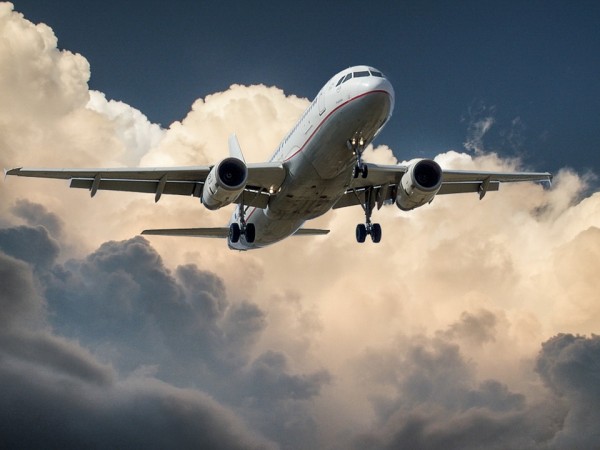 An Alaska Airlines flight, which was going to Seattle from Anchorage, was forced to return on February 7 after a passenger undressed in the bathroom and refused to follow the instructions of the crew. The plane had returned to Ted Stevens Anchorage International Airport, reports CBS Anchorage affiliate KTVA-TV.
Also read: Is she naked? Topless Bella Hadid dons a nude thong as she introduces her new pooch
Kate Danyluk, a passenger on Alaska Airlines flight 146, told The Associated Press that the passengers could easily sense something was wrong as the flight attendants were moving back and forth wearing rubber gloves.
Danyluk, an Anchorage teacher, was going to Seattle to attend a garden show. She further added that the police were called and the man was taken out through the back door after the flight landed at Anchorage. Airport police and FBI took hold of the plane after it landed around 3 am.
The Anchorage teacher said that several other men were standing near the bathroom, trying to cover the naked man and even heard one say "he just wasn't in his right mind."
A spokeswoman for Alaska Airlines told KTVA-TV that no charges have been filed against the man.
KTVA-TV reports that the plane was flying near Prince William Sound when it was forced to return to Anchorage.
Alaska Airlines spokesman Tim Thompson said in an email to CBS News that the plane had to return to Anchorage as the passenger was not following the crew's instructions. With 178 passengers, the flight reboarded and took off for Seattle around 6:30 am.
This is not the first time that Alaska Airlines has created headlines for all the wrong reasons. In 2014, the company was accused of flying with a drunk pilot.