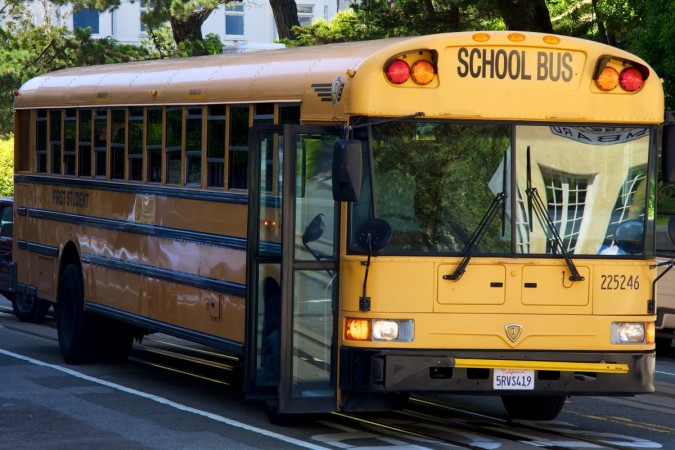 In a shocking incident that has surfaced on social media, a physical education teacher was caught stripping naked and chasing schoolchildren in a playground in Los Angeles last week. The video was shot by a nearby construction worker who witnessed the man exposing himself to students of Carthay Center Elementary School.
The parents and the guardians of the children are outraged after the disturbing video of the teacher surfaced on social media. However, the identity of the school teacher is still unknown as the authorities have started investigating the case.
The school teacher pulled his pants down and then started chasing the kids who were extremely petrified of the man. The children started looking for places to hide as they dodged out of his way and sought safe haven in nearby classrooms.
"He was supposed to be helping them learn P.E., run around and have fun," a parent told CBS. "But he undressed and started chasing the kids while he was naked, and then the kids ducked and dodged, ran into some of the classrooms and got safe haven that way."
Another parent told CBS that all the kids saw him naked and that is 'very upsetting and embarrassing'.
School officials have notified the parents of the incident. Even counsellors are being provided to the students due to the incident. Soon after the incident came to light, the school was placed in a temporary lockdown till the police arrived on scene.
However, reports suggest that there have been no charges filed against the school teacher yet.
The video was shown on local news channel KCAL:
A letter was sent to every parent from the school which read 'an individual began behaving in an unusual way, prompting us to contact law enforcement. As a safety precaution, our school went on a brief lock-down while officers responded and took the individual into custody.'
The unidentified teacher was on a contract basis and was approved to be on school grounds.