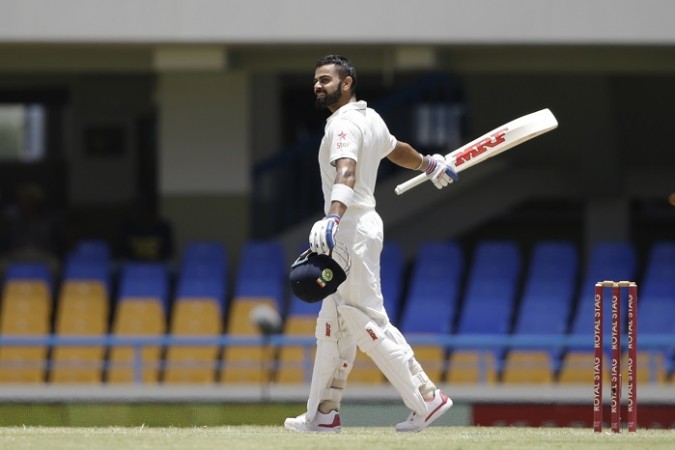 After thrashing the West Indies in the first Test by an innings and 92 runs in Antigua, India cricketers took a day off from their schedule to have some fun at the hotel room. India captain Virat Kohli, Shikhar Dhawan, Bhuvneshwar Kumar, Cheteshwar Pujara and Shardul Thakur gathered in Wriddhiman Saha's room to engage themselves in a FIFA 16 battle.
Dhawan referred to Saha's room as the "FIFA room" as well. The left-handed opening batsman stated that they were tired after their massive victory over West Indies in the first Test match in Antigua and therefore they wanted to take a break for a day and stay back at the hotel and relax.
Kohli might be in sublime form on the field but the captain and Shardul were handed a defeat by Dhawan and Pujara in FIFA 16.
Click here to see how the Indian cricketers chill out over a session of FIFA.
Dhawan also jokingly mentioned that whoever pairs with Shardul ends up losing every time. He also mentioned that Pujara is wise enough to team up with the strongest player. Thus Pujara ends up being on the winning team all the time.
Kohli also joked saying that Pujara uses cheat codes to play and the rest play with their skills.