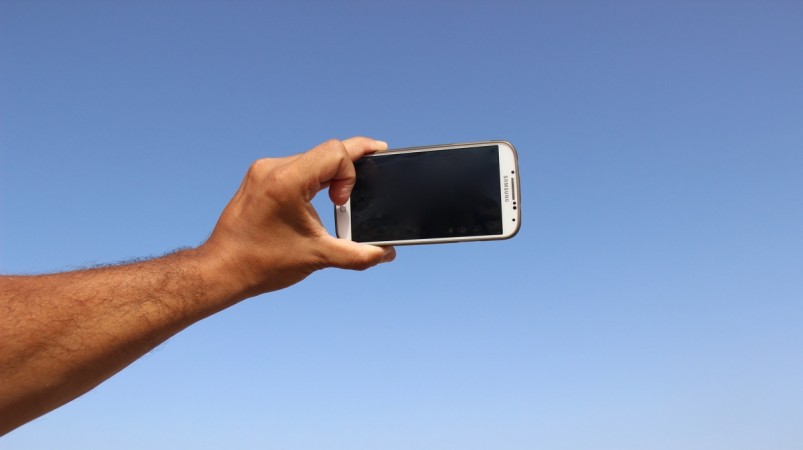 The Russian police gave a piece of their mind to five teenagers and their parents after the kids were seen taking a selfie video in front of a fast-moving train. The incident happened near the Russian city of Ussuriysk, on a branch line of the Trans-Siberian network.
The schoolboys, aged 13-14, are residents of Rettikhovka village and Vladivostok city. They were seen laughing and taking a selfie video on a single track as a cargo train was approached at speeds of 70 kilometers per hour, according to The Siberian Times newspaper.
The diver was heard frantically pressing the horn, but the kids continued filming the video. The driver eventually pulled the emergency brake, which reportedly halted the cargo train just ahead of the spot where the boys were goofing around. The kids were lucky that way, because it can take a heavily-loaded cargo train at least 1km to come to a complete halt, reported the website.
Interior Ministry spokeswoman Irina Volk said the kids had "put their lives at risk". Then again, they are too young to face legal action and they were not even named.
The police, however, called the parents to warn them about the dangers of their children's action. The parents were also slapped with charges of "failing to perform their parental responsibilities".
"Of course he understands now... We talked to him a lot afterwards...As he explained it to me, it was just some fun for them...But I want to say to the other parents – we need to keep a close eye on our children," said the mother of one of the teenagers.
"The whole village is nervous about this incident. We are talking about it every night...Thank God, all of them are alive," said another mother.
Last year, two boys and a girl were killed while taking selfies on a Trans-Siberian railway track. That horrific incident happened just 180 km away from where the teenage boys were making the video.
Smartphones and the selfie craze have led to a number of deaths across the world, as people on the lookout for fame on social media with their daring or that special selfie have been known to climb cliffs, jump into cages of wild animals and even stand in front of fast-moving vehicles.
The results are often fatal. and India tops the list of countries in selfie-related deaths, the Independent has said, citing a study.
A 27-year old Indian man lost his life in last June after he illegally entered the Bannerghatta Biological Park in Bengaluru to take a selfie with an elephant. The tusker, named Sundar, attacked him and trampled him to death.
Another Indian — this time a 21-year-old — fell from a height of over 100 feet while he was taking selfies at Channagiri Hills near Bengaluru in the south Indian state of Karnataka in October 2017.
Check out the video of the Russian boys here: