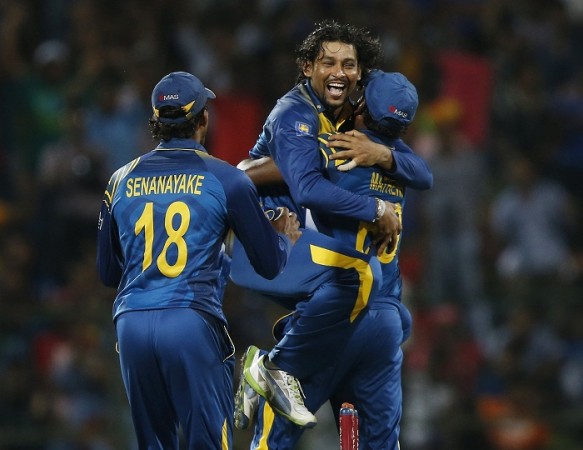 Sri Lanka will look to build on their first win against New Zealand on this tour when the two teams meet in the 3rd ODI in Auckland on Saturday.
The Lankans finally tasted victory Down Under, picking up a convincing six-wicket win in the 2nd ODI, thanks to a wonderful century from Tillakaratne Dilshan.
Chasing a modest total of 249, Dilshan played the anchor role to great effect to drive Sri Lanka home in the 48th over. The target might have been a lot different had New Zealand not lost the plot after Brendon McCullum's terrific hundred, with the home team suffering four run outs in their first innings, run outs which completely lost them the momentum that McCullum had given them with his 99-ball 117.
"For some reason the pressure from run outs do start to compound after a while, and we see some guys who are very good runners between wickets make some pretty ordinary mistakes," McCullum said after the game on Thursday.
"Once you start getting run out we weren't able to start establishing partnerships, and we weren't able to get that 290-300 score which the wicket deserved.
"It's just pressure. We've been on the other side of that coin as well, when you can prey on it as a fielding team. You saw the way the Sri Lankans went from being reasonably disinterested at that point, to being the best fielding team in the world for a 15-20 over period.
"We let that happen. Sri Lanka started bringing their fielders in, they started getting a lot tighter, and were making a lot more noise in the field. Every run became a lot more difficult to judge.
"We're normally a good team with running between the wickets. It's just like when you drop catches sometimes, it doesn't make you a bad fielding team - it's just a bad night out. I don't think we'll have four run-outs again in this series, that's for sure."
Sri Lanka will take great heart from their win, via run outs or not, and while it is good to see another veteran stand up and be counted, time is ripe for some of the younger ones to score big as well. For now, though, the Lankans will be more than happy to ride on the form of their big three – Dilshan, Mahela Jayawardene and Kumar Sangakkara.
Where to Watch Live
The match is scheduled for a 2 pm local time (6.30 am IST, 1 am GMT) start with, unfirtunately, no live coverage in India. Watch the match live in the UK on Sky Sports 2 or via live streaming online on Sky Go. Viewers in New Zealand can catch the match live on Sky Sport or live stream on Sky Go NZ.
Audience in the US can catch the game on ESPN while the match can also be live streamed on Watch ESPN. Viewers in Australia can catch the match on Fox Sports while the game can also be watched online via live streaming on Fox Sports Live.
Audience in the Middle East and North Africa can watch the action live on OSN Sports or via a live stream on OSN Play. South Africa and Sub Saharan Africa viewers will be able to catch the game live on SuperSport or SuperSport online.