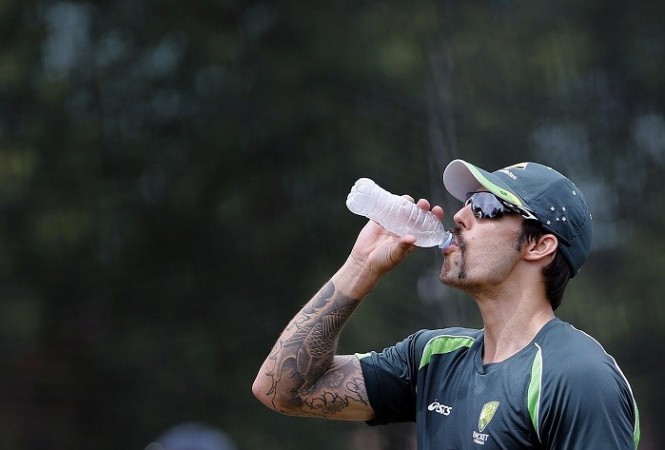 Having picked up a come-from-behind T20 series victory, Australia lock horns with South Africa in the much more important one-day international series, starting with the 1st ODI at WACA in Perth on Friday.
Australia and South Africa rested several of their big names for the T20 series, all of whom return for this humdinger of a five-match contest. Both sides will enter the World Cup in three months' time as a side capable of going all the way and clinching the title and the two teams will want to gain a mental advantage with victory in this ODI series.
"There's always tension between the two sides," said Australia fast bowler Mitchell Johnson. "In the end we're going to play them on skill and that's what we're about.
"We want to beat them with bat and ball, and whatever else happens, happens out in the middle. It's probably going to be fiery again. But, we want to go out there and play the best cricket we can.
"There's a lot of competition going on. Both teams don't like to lose. I think that's where we see the fire in the game. They've got some of the best players in the world on their team. We've got a couple ourselves who are very competitive natured. You see that fire in the belly and see that hard contest."
WACA is always a pitch which offers plenty of help for the fast bowlers, and the fastest of them all for Australia is certainly looking forward to having a go.
"Yesterday was a bit of an eye-opener again, just seeing how much bounce and pace there is," added Johnson. "I came down and watched the Shield match the other day and saw the ball flying around. I was quite excited. I'm looking forward to getting out there and playing some cricket in Australia."
With Johnson in one side and Dale Steyn in the other, this match could turn out to be a contest between two of the best and fastest bowlers in the world.
"Both of us can bowl in the high 140s and it's very exciting," Johnson said when asked about the battle between him and Steyn. "He's a world-class bowler and he's been the No.1 bowler in the world for a long time.
"He's a guy that should do really well in these conditions. They're very similar to back home for him. I'm looking forward to the contest and I'm sure he's looking forward to getting out there on these wickets."
Where to Watch Live
The match is scheduled for a 11.20 am local time (8.50 am IST, 3.20 am GMT, 5.20 am SA time) start with live coverage in India on Star Sports. The match can also be watched via live streaming online in India on Starsports.com.
Catch the action in Australia on Channel 9 or via a live stream on Cricket Australia Live. Viewers in the UK can catch the 2nd T20 international match on Sky Sports 2. The match can also be watched via live streaming on Watch Sky Sports or Sky Go. South Africa viewers can catch all the T20 action on SuperSport 2 or via a live stream on SuperSport Live Online.
Viewers in the USA can live stream the action on Willow TV, while audience in the Middle East and North Africa can watch the game on OSN or live online on OSN Play.