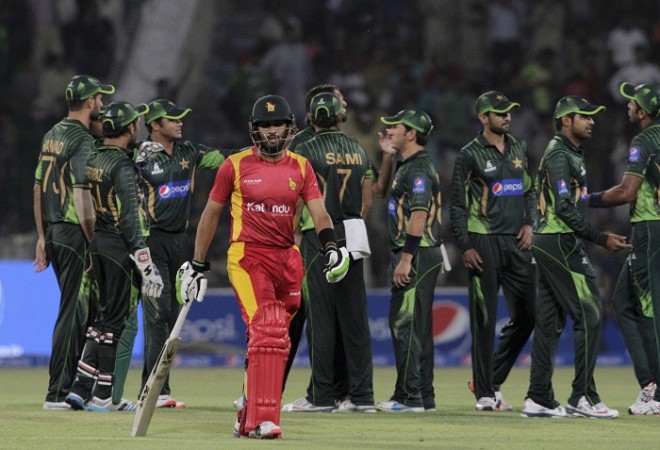 Cricket is one of the most popular sport in Pakistan, but their fans had been deprived of any international cricket after a terrorist attack on a bus carrying Sri Lankan players and officials in 2009.
After the unfortunate incident, cricket stalled in Pakistan and the game was only brought back to life when Zimbabwe decided to tour Pakistan last month.
Pakistan hosted Zimbabwe for two T20 matches and three ODI and the jam packed stadium in Lahore showcased that the fans' love for cricket has not diminished. Former Pakistan cricketer, Wasim Akram stated that Pakistani fans are very passionate.
"It should be noted that all the five games against Zimbabwe were packed, though it was 48 degrees hot. People were queuing up three to four hours before the game and the whole country watched every ball. This is the passion we have in Pakistan for the game and we cannot keep away cricket from Pakistan," The Express Tribune quoted Akram as saying.
The series might have been won by the home side easily, but another incident featuring a bomb blast outside Gaddafi stadium led to panic and chaos. The Zimbabwean team could have rushed back to their country citing security reasons, but they did not do so and completed the series in Pakistan.
Hence, the Zimbabwean team also deserve a lot of credit for their attitude to help revive Pakistan cricket. Had the African nation left for their country, Pakistan cricket would have been in trouble one more time.
With this incident, Akram hopes that it is not going to prevent more teams from coming and playing in Pakistan.
"I only hope that it will not prevent teams from visiting Pakistan," the legendary bowler added. "Everything went smoothly apart for that one incident and that too it is not concrete and nobody knows what really happened in that particular incident."
With the nomination of Pakistan's candidate for ICC President, former Test captain Zaheer Abbas has promised that he will try his best to bring other countries to play in Pakistan.