Love & Hip Hop star Cardi B hurled a lot of insults at celebrities such as Nicki Minaj and Remy Ma this Independence Day, and it has now been revealed that the rapper's social media accounts were hacked.
"Hi Nicki Minaj, you ain't s—t compared to me… pull up lil n—a," the person who hacked Cardi's page wrote. The hacker also claimed that Cardi has slept with Drake, Lil Durk and 21 Savage, who is now in a relationship with Amber Rose.
Also read: Did Spider-Man actor Andrew Garfield just confirm he's gay?
After getting control of her social media accounts, Cardi called out the hacker, writing: "Whoever hacked my Instagram and my Twitter, suck my d—k, you nerdy, geeky, virgin bitch!
The hacker also slammed Remy Ma, whom Cardi looks up to as a mentor. "Hi @RealRemyMa, you a real bitch ass n—a," the hacker tweeted. "You won't do s—t and I'll f—k your n—a in a matter of seconds, you p–sy hoe."
Cardi and Remy Ma were pitted against each other at this year's BET Awards, and shortly after the nominations were announced Cardi said she wanted Remy to win the Best Female Hip Hop Artist honour.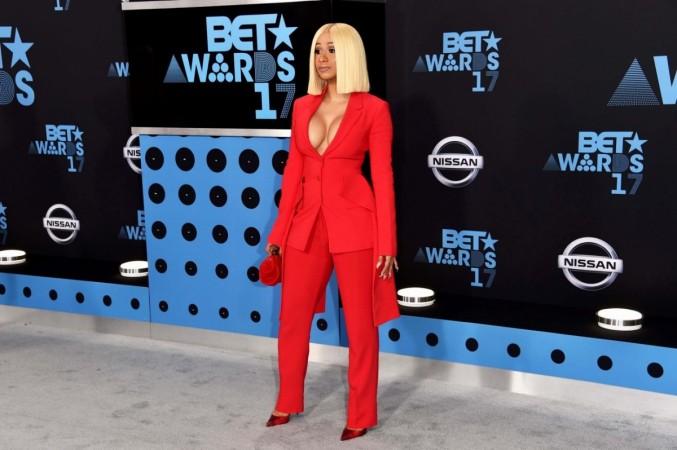 "I can't believe it," Cardi said, according to reports. "But if I lose, I hope that Remy wins. She's always supported me from day one. She's my real one."
A friend of the rapper told HollywoodLife that Cardi was happy to be nominated.
"Her confidence is all the way up and she sees herself walking away a winner," the insider reveals. "But even if she doesn't get the award, she already feels like she won. It's cheesy to say, but it's true. Only a couple of years ago she was working as a stripper — she never would've imagined that two years later she'd be up for two BET Awards."