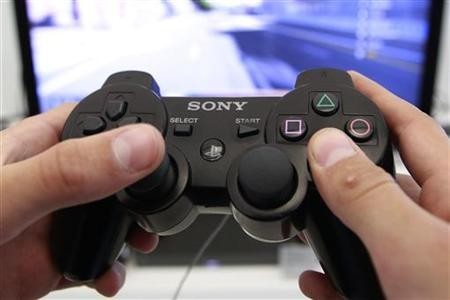 "Warframe", the free-to-play shooter from Digital Extremes, will arrive as a launch title in Sony's PlayStation 4. Digital Extremes is also set to develop both PC and PS4 versions of the game.
According to Steve Sinclair, creative director of the game, Warframe is a big, messy, ninja game. "Sony caught wind of (Warframe), and said, 'hey what do you think of bringing it over to Playstation 4?', and we were very surprised to hear that," he said in an interview.
He also added that it is not just big publishers, but even console manufactures interact with independent developers.
According to him, "Warframe" for PS4 will take full advantage of the console's features and the DualShock 4's unusual functionality - comprising its touch pad - is going to play an integral part in "Warframe". The game will maintain its harsh third-person action, and may even bundle new monthly content and applications for both iOS and Android. Sinclair suggests that "Warframe" may remain exclusive to PlayStation 4 alone.
"Well, so far, it's looking that way, yes," he said.
Warframe for PC is a four player, co-op shooter set in the outer space. It introduces players as Tenno, who are masters of the ancient exo-skeletal Warframe armour, which only they can operate. The new dark age sees the Tenno race on the verge of extinction after centuries of enslavement by the Grineer.
Arming themselves with Warframes, which lay hidden and undiscovered are the only hope of survival for Tenno. Lotus will guide you to the Warframes and their mysterious powers which will equip you to win over the Grineer, whose vast armies are already spreading throughout the solar system.
Digital Extremes, the 20-year-old studio, is already famed for its popular titles such as "Dark Sector", "Darknesss II" and "Star Trek".
Watch open beta launch trailer of 'Warframe" here"