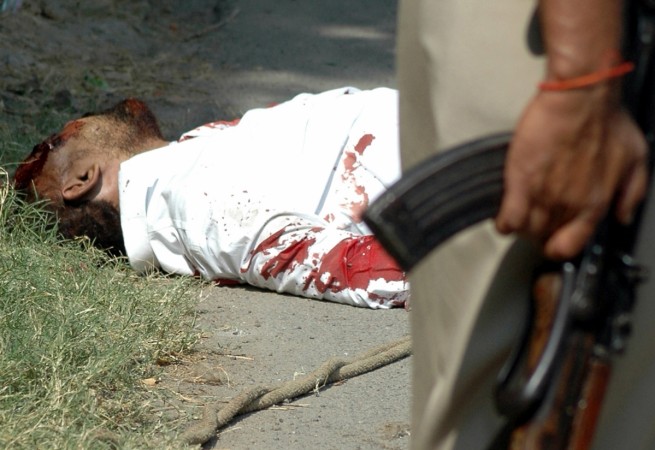 The Delhi Police on Saturday night gunned down a wanted criminal in an encounter at a restaurant in Central Delhi's New Rajendra Nagar area.
The deceased has been identified as Manoj Vashishtha, who was wanted in several fraud cases and other crimes, as per PTI reports.
The incident occurred at Delhi's Sagar Ratna restaurant at around 8pm when Vashishtha, along with his five aides, had gone there for dinner. The Special Cell of Delhi Police, which had received information about his plans on Saturday evening, arrived at the restaurant and asked him to surrender.
However, the man allegedly opened fire at the police when he was asked to surrender. The police fired in retaliation and one of the bullets hit him in the head. He was rushed to nearby hospital where he was declared brought dead.
"Vashishtha was a wanted criminal and carried a reward on his head. We had received a tip-off that he would be coming to Sagar Ratna restaurant in New Rajendra Nagar, following which a trap was laid... When he reached at the spot, Manoj, sensing police presence, opened fire on our men. When the team fired back in self-defence, one bullet hit him and he was injured," Special Commissioner (Special Cell) S N Srivastava said.
The deceased's wife, Priyanka, has alleged that the police carried out a fake encounter even as she claimed that no case was registered against him, according to The Times of India report.
However, the police claimed that Vashishtha was an accused in a manpower racket that was being run by his father-in-law and alleged mastermind Din Dayal Sharma. Both Vashishtha and his wife Priyanka were accused of running a fraud company that cheated at least 6,000 youths. The police had arrested Sharma when the racket was busted by economic offences wing in October 2002.
"They advertised and lured youths with knowledge of computers to enrol for the job of data entry operators and promised Rs 5,000 salary. In return, they sought Rs 11,000 from the applicants," an officer said.