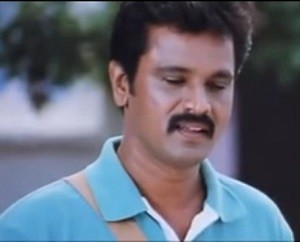 The daughter of film director Cheran told the court on Monday that she wants to stay with her boyfriend's mother.
Dhamini, who is in love with Chandrasekhar, filed a police complaint against her father last week alleging that he was intimidating her lover. Following this, Cheran approached the Chennai city police commissioner seeking action against Chandrasekhar, who he claimed is not a genuine person.
The police summoned Chandrasekhar to the Thousand Lights police station on Sunday and sent him home with protection. Dhamini was sent to the government home for women at Mylapore.
On Monday (5 August), a habeas corpus petition filed by Chandrasekhar's mother Eswari Ammal, a resident of Choolaimedu, appeared for a hearing before a division bench comprising Justice V Dhanapalan and Justice C T Selvam. In her petition, Eswari Ammal urged that the police should be directed to produce Dhamini before the court. She also sought the custody of the girl.
Dhamini was produced before the court and was questioned by the bench. The 20-year-old girl requested not to be sent to the Vigilance Home and said she wanted to stay with her "would-be" in-laws family. When the bench made enquiries with Cheran and his wife Selvarani, they objected to their daughter's decision and pleaded the court not to send her to Chandrasekhar's house.
Eventually, counsels of the girl and her parents accepted to allow her to stay at a mutually agreed place till Tuesday. The bench asked senior counsel N.G.R. Prasad if he could have Dhamini at his home. Following his acceptance, the bench directed Dhamini to stay at the counsel's house in Kilpauk until she is produced before the court on Tuesday, when the case will be taken up for further hearing.
Meanwhile, Cheran's counsel had requested the bench to arrange in-camera proceedings so that the court could learn about the real position, reported The Hindu. The bench will decide on the matter on Tuesday.