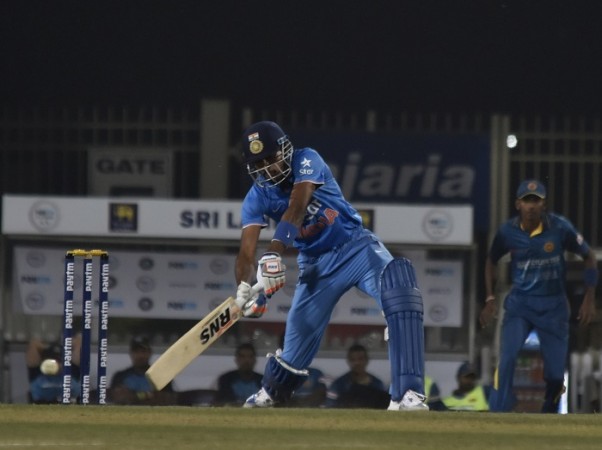 The IPL has produced quite a few young cricketers, who have gone on to play for India. The IPL is now considered as one of the best platforms for young players to showcase their talent.
Hardik Pandya is definitely one of them, who made it to the Indian team through his exploits with the Mumbai Indians.
The India all-rounder came into limelight after his first ever IPL stint with the defending champions of the cash-rich league last year.
His consistent performances in the domestic season then earned him a call to Team India.
Panyda, who has been retained by the IPL 2015 champions for the upcoming season, has credited Mumbai Indians and the tournament for playing a crucial role in his life.
"IPL will be the biggest turning point of my life actually. Because no one knew one year back who was Hardik Pandya but now at least people know that Hardik Pandya is a proper all-rounder, plays for Mumbai Indians and now he plays for India as well," Pandya was quoted as saying by IBNLive.
"Definitely, they have been an important part after the IPL and even during the IPL, because they have always been supporting me throughout."
Pandya made his debut for India in the limited-overs series against Australia. India handed Australia their first ever whitewash at their own backyard, with Pandya doing his bit. The all-rounder managed to impress the selectors in that series and was subsequently named in the T20 series against Sri Lanka, Asia Cup T20 and ICC World T20 2016.
The right-handed hard-hitting all-rounder idolises South Africa's Jacques Kallis and wants to deliver similar performance to the Proteas legend.
"Because what he has done for South Africa is quite commendable and you know when he has bowled he was the proper fast bowler and when he has batted he was a proper batsman and when he was doing fielding he was a brilliant fielder. So that's why I idolise him, and I want to be the Jacques Kallis of India," Pandya added.