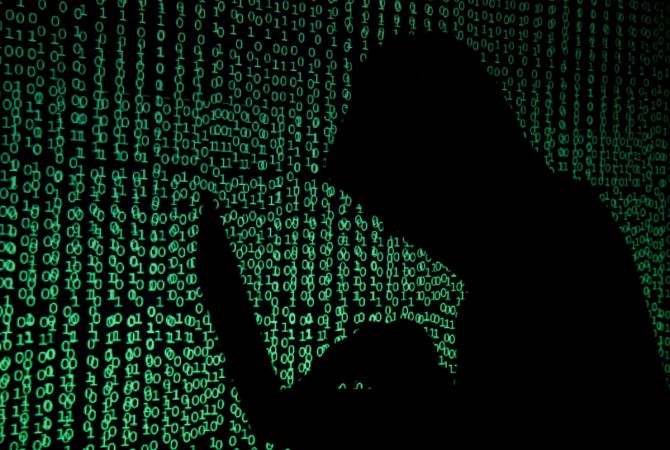 The widespread of malicious software WannaCry has everyone on their edge of the seats. After affecting 57,000 computers across 99 countries, including Russia, Ukraine and Taiwan, the ransomware has spread to other countries.
From hospitals to telecom companies and even government agencies and business have been targeted by WannaCry, rendering their systems useless.The hackers lock data in such a way that users cannot find a workaround and sometimes the pop-ups refuse to close, making it impossible to use the systems.
WannaCry virus is a ransomware, where user data is locked up and the only way to regain access is by paying ransom. The malware is targeting Microsoft's Windows operating systems.
Hackers are demanding anywhere between $300 and $600 to release the encrypted data. The ransomware also comes with a deadline when the hackers threaten to delete the data from the machines forever.
The ransom is accepted only in Bitcoins.
Hackers leveraged a flaw from the US' National Security Agency (NSA), and turned it into a deadly ransomware, affecting millions of users worldwide.
"The governments of the world should treat this attack as a wake-up call," Microsoft President and Chief Legal Officer Brad Smith wrote in an official blog post. "We need governments to consider the damage to civilians that comes from hoarding these vulnerabilities and the use of these exploits."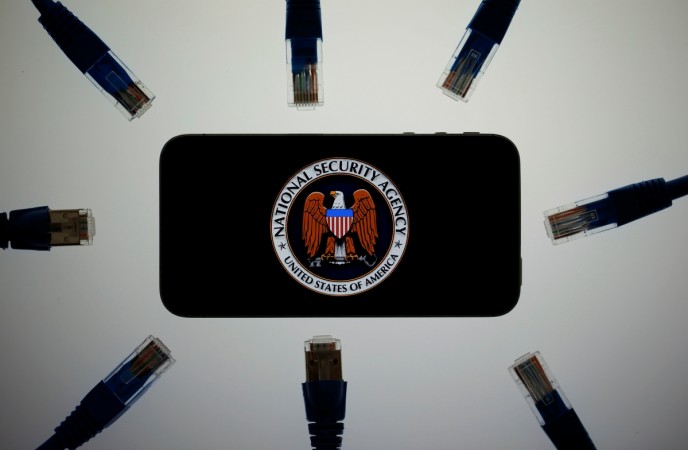 Founder of cyber security firm ECSC Ian Mann says the cyber attack can only be successful if firms have made two "significant mistakes".
He sums them up as:
1. Failure to apply a security patch from Microsoft - graded the most serious 'critical' update - as of 14 March 2017.
2. Having their network firewalls configured badly to allow traffic from the Internet or third-parties that should be blocked."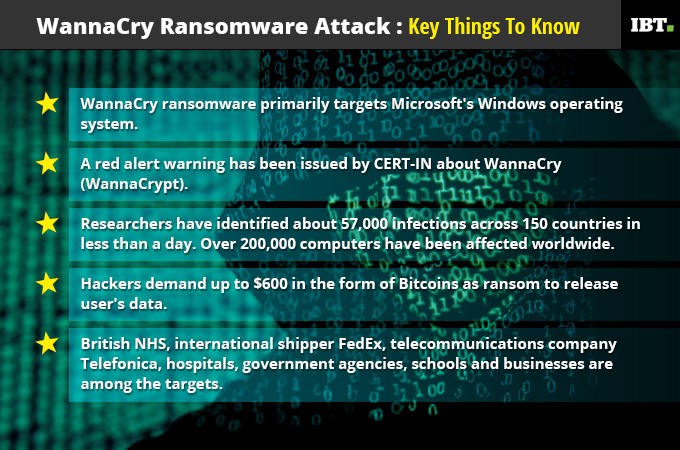 How to prevent WCry attack?
Since the attack has already been deployed and affected extensively, it is important that Windows PC users take precautionary measures to stay protected from the ransomware. Below are the top safety measures everyone must take to prevent infection.
Download and implement MS17-010 patch right away.
Block executable files from being transmitted via eMails.
Isolate the affected system from your Network.
Restore the encrypted files from the backup or from system restore point (if enabled).
Run up-to-date Windows software.
Do not click on links, download/open attachments from unknown senders.
Enable pop-up blocker on web browser.
Use smart screen feature in Internet Explorer browser to identify reporter phishing and malware-prone websites.
Install and run an updated version of antivirus software (Microsoft Security Essentials, McAfee, Norton, eScan & others).
Back up your important files regularly.