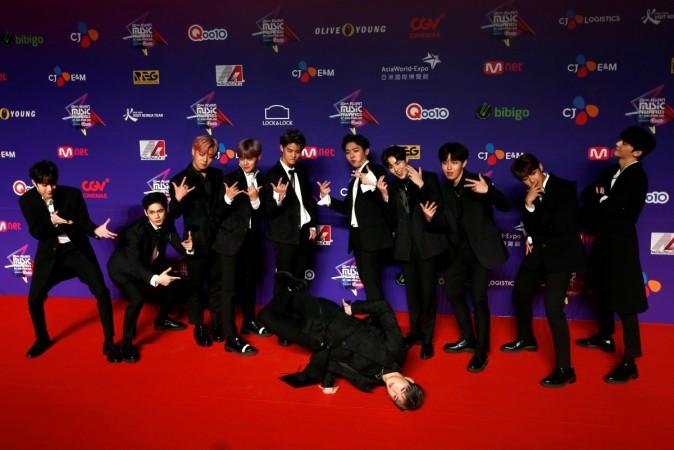 South Korean boy band Wanna One is embarking on a three-month-long tour called Wanna One World Tour - One: The World. The group's production label CJ E&M has announced the schedule of the tour, and it will commence in June.
The announcement of Wanna One's world tour details came just a few days after the band revealed that it would perform in 13 cities covering 10 countries.
According to Yonhap news agency, CJ E&M has confirmed that Wanna One would begin its World Tour - One: The World with three concerts in Gocheok Sky Dome, Seoul, from June 1 to 3, before performing in four US cities -- San Jose on June 21, Dallas (June 26), Chicago (June 29) and Atlanta (July 2).
The report went on to say that Wanna One would perform in Singapore July 13, Jakarta (July 15), Kuala Lumpur (July 21), Hong Kong (July 28-29), Bangkok (August 4-5), Melbourne (August 17), Taipei (August 25-26) and Manila (September 1).
The band will perform 18 times during the tour.
Wanna One, which comprise of 11 members -- Kang Daniel, Park Ji-hoon, Lee Dae-hwi, Kim Jae-hwan, Ong Seong-wu, Park Woo-jin, Lai Kuan-lin, Yoon Ji-sung, Hwang Min-hyun, Bae Jin-young and Ha Sung-woon – debuted in 2017 with EP, 1X1=1 (To Be One) followed by repackaged version 1-1=0 (Nothing Without You).
The band's recently released second EP, 0+1=1 (I Promise You) has received over 700,000 pre-orders.