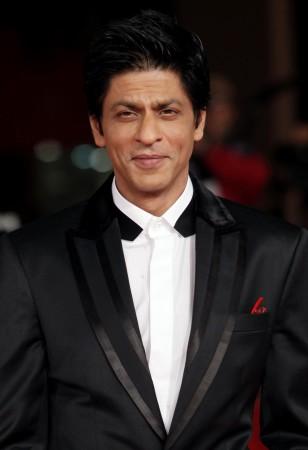 The Wankhede stadium controversy that hogged the limelight during the IPL season continues to bother superstar Shah Rukh Khan, in spite of apologising for his misbehavior during the final match of IPL season 5.
More legal troubles pile up for Shah Rukh Khan, who is already facing a five-year ban from entering Wankhede stadium, following a criminal complaint that has been filed against him on Tuesday for allegedly misbehaving with the Mumbai Cricket Association (MCA) officials on May 16, after a match between Mumbai Indians (MI) and Kolkata Knight Riders (KKR).
Indrajeet Singh Bhatia, a lawyer-cum-activist, has moved the Judicial Magistrate court with a complaint under section 200 of CrPc (examination of complainant). The bench admitted the complaint, while posting the matter to July 9 for further proceedings.
The Mumbai police on May 17 registered a non-cognisable offence against the Bollywood Badshah for allegedly roughing up MCA officials under the influence of alcohol at the Wankhede Stadium.
According to media reports, Bhatia has requested the court to charge Shah Rukh Khan under various sections of the Indian Penal Code: Section 294 (obscene acts and songs), 323 (punishment for voluntarily causing hurt), 353 (assault or criminal force to deter public servant from discharge of his duty) and 499 (defamation).
Earlier, Shah Rukh Khan had rubbished reports that he initiated the fight with the MCA officials in a drunken state and counter-attacked the allegations against him, saying that few MCA people provoked him which forced him to behave the way he did.
"They were lots and I was alone. One of them started abusing me. The kind of language they were using was completely unpardonable as far as I'm concerned and it got me angry and I will do the same thing if anyone try to manhandle my children or children whose responsibility I have taken to go to the match," he said. [Read: I Wasn't Drunk, I Was Provoked, Says Shah Rukh]
However, putting forward his generous face, King Khan apologised for his misbehaviour at the Wankhede playground. "I want to apologise to the kids for my misbehaviour at MCA. I apologise to all who saw that side to me. I shouldn't have behaved in that manner," he said at the M A Chidambaram stadium in Chennai, after his team Kolkata Knight Riders became the champions of IPL for the first time in five years beating defending champions Chennai Super Kings.
"Please forgive me," Khan said. [Read: SRK Apologises For Wankhede Brawl After KKR Win IPL Finals]
The alleged Wankhede scuffle took place when security officials stopped Khan from entering the ground. According to reports, the actor was drunk and started manhandling the officials who stopped his entry into the stadium after KKR won the match against MI.
Iqbal Sheikh, Mumbai assistant commissioner of police, had then said: "Shah Rukh smelled of alcohol but he was not drinking at the stadium. It is not an offence. But he was abusing and threatening the MCA and BCCI (Board of Control for Cricket in India) official."