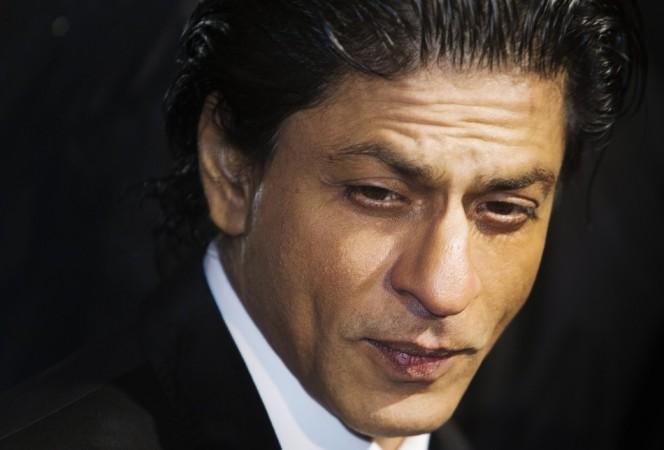 Bollywood actor and Kolkata Knight Riders co-owner Shah Rukh Khan on Thursday refuted all the charges against him that he misbehaved with the Mumbai Cricket Association (MCA) members under the influence of alcohol and said that they should apologise to him for the way they behaved with him.
Talking at a press conference in Mumbai over Wankhede episode, Khan said, "I wasn't drunk. I went to pick up my kids. Before they say all they say they should look at their own behaviour."
"They were lots and I was alone. One of them started abusing me. The kind of language they were using was completely unpardonable as far as I'm concerned and it got me angry and I will do the same thing if anyone try to manhandle my children or children whose responsibility I have taken to go to the match," he said while refusing to all the allegations.
"They should apologize to me as they were extremely high handed," told reports when asked whether he would apologize as demanded by the stadium authorities.
Commenting on the news that efforts have been made to impose a life ban on him from entering stadium, "I personally don't want to go there if this is the kind of treatment being meted out at stadium," Khan said. "And it doesn't change my life if they ban me from entering in stadium."
"All of them were aggressively rushing towards me. I'm extremely disturbed, they shouldn't man handle children in the name of security. They were little kids. What are kids going to do? They were leaving the stadium and there is no right to touch little girls who are not even 13-years-old," Khan fumed.
"Kids were not on the pitch, they were on the sides. I got angry looking at the securities pushing the little girls," he added.
Responding to the question about MCA planning to pursue a legal action against him, Khan said that his lawyers would look into it, if they want to seek a legal action.
Shah Rukh said that he will talk to IPL Chairman Rajiv Shukla and explain his side regarding Wednesday's brawl.
The alleged scuffle took place at the gates of the stadium, when security officials stopped Khan from entering the ground. According to reports, the actor was drunk and started manhandling the officials who stopped his entry into the stadium after the Kolkata Night Riders, the actor owned team, and Mumbai Indians match.
However, contradicting Khan's claims, Iqbal Sheikh, Mumbai assistant commissioner of police, said, "Shah Rukh smelled of alcohol but he was not drinking at the stadium. It is not an offence. But he was abusing and threatening the MCA and BCCI (Board of Control for Cricket in India) official."