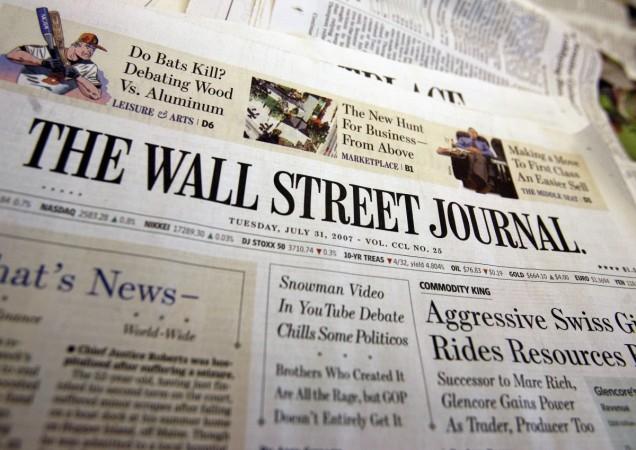 As part of its global restructuring, The Wall Street Journal (WSJ) is trimming down its India operations and eventually close its India edition, according to a media report.
The New-York based news publisher will merge its India-specific website into its global website, Medianama reported, citing sources close to the development.
The India site was launched by WSJ in 2009.
However, it will continue to run its blog IndiaRealTime for now, which has also been downsized in recent months, said Medianama.
The publisher is already in the process of shutting down operations in Bangalore (Bengaluru) while downsizing its Delhi operations is also underway.
Dow Jones & Company, which own WSJ, has recently announced restructuring its global operations and downsizing its workforce.
"These closures and realignments do not reflect on the quality of the work done by these teams, but simply speak to the pressing need to become more focused as a newsroom on areas we believe are ripe for growth," Gerard Baker, Editor in Chief at WSJ, had said earlier in June.
Under the restructuring plan, WSJ has also announced to close Bahasa Indonesia website, and many of its bureaus in Europe and Asia.
The changes are believed to be aimed at bringing all regional websites under one global edition.
In July last year, another leading US-based newspaper The New York Times (NYT) had closed down its India-specific blog India Ink, which was launched in September 2011.
While WSJ looks to exit India, many other international digital news publishers have forayed into India.
New York-based online news aggregator Huffington Post launched its Indian edition last December by partnering with The Times of India Group. Business Insider has also launched an edition for India, having a tie-up with same Group.
Other media outlets that have launched India-specific news sites are ZDNet, BuzzFeed and Quartz.