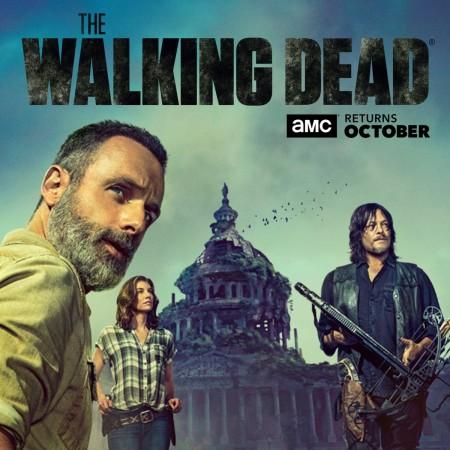 There are two months left before The Walking Dead's comes back on screen and we might already have some spoilers for you. Season 9 will see a new and improvised version of Maggie Rhee, the newly crowned leader of Hilltop.
As we all know, the upcoming season will have obvious changes due to the time jump and Maggie will be seen leading the people of Hilltop to lead a better life. She will also have a new makeover in the show, reports comicbook.com.
The writer and showrunner, Angela Kang, told AMC what she had in store for Lauren Cohan in the upcoming season. She revealed that Maggie's character will be a strong leader for her people.
"Here, we're seeing a new look for both Maggie and the Hilltop," Kang said. "The most obvious change for Maggie is that her hair has grown out, but she's also standing on the balcony of the Barrington House as if it's home (which it is now), looking out at her thriving community, where we see several new elements within the walls. Comic book readers might recognise the communal tables and picnic area on the lawn below Maggie. To the left, we can catch a glimpse of the row of trailers, and the edge of a new structure attached to them. There's a water tower... a gate is open to the outside. And there's a goat!" Kang said.
Maggie's attire will be inspired by Robert Kirkman and Charlie Adlard's comic book of The Walking Dead. Her character will borrow the style from the comics and will be adapted it in the show.
"This is all part of the story of how much time has passed and the type of leader Maggie is and how Hilltop is doing relative to the other communities. (Oh, and the style of her shirt is a nod to Maggie in the comics at this stage of the story!)"
Spoiler Alert: Kang said that the new version of Maggie will not be seen on screen as Lauren Cohan is calling it quits after seven seasons on the show. The actor will exit in the first half of the new season. However, the makers will leave that episode open ended just in case she decides to return in future. Looks like AMC's show will have plenty of new seasons in the future. Yay!
Here's a sneak peak of what's coming in the next season: