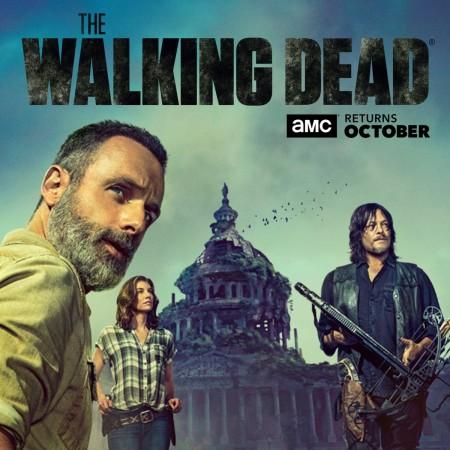 Andrew Lincoln's announcement of Rick Grimes' exit from The Walking Dead shocked fans. But they will be relieved to know all's not lost.
During one of the interviews from the recently-concluded San Diego Comic Con, the actor said he was leaning in to the idea of Grimes leaving the show a survivor. Given the theme, chances of that happening are slim. But one can wish, can't he?
"Lennie James is a perfect example of leaving without dying and doing rather well on it, so there is that way," the actor elaborated and added that left to him he would want to exit his heart beating and brains working.
Rumour has it, when James' time had come, he was presented with two options. The 52-year-old was asked if he'd prefer moving on to the spin-off show – Fear the Walking Dead – to exiting the show with his character, Morgan Jones, being killed off?
We all know the answer to that and are secretly hoping Lincoln's Grimes is met with the same fate. But, how feasible is it considering Lincoln wanted to quit so he could spend more time with his family. Joining another show will leave him strapped for time.
However, Lincoln is hopeful that the viewers will enjoy what the team has prepared for in Season 9. "But I think what we have in store this season is truly remarkable, and I'm very proud of the work that we've done," he was quoted as saying.
Executive Producer Gale Ann Hurd told Entertainment Weekly that there's going to be one oh-my-god moment every episode that would take them back to Season 1. What's more, the team has been crediting show-runner Angela Kang for the freshness and completely reanimating the show.
Jeffrey Dean Morgan, who plays Negan on the show, said that there's a whole new world adding that Kang breathed life into it.
"I think where the show has gone, storytelling wise, is stronger than ever. Even Andy's like, 'This is the best season we've had since I shot the pilot. That kind of feel. It just has a different feel, it's a new world," MTV quoted him as saying.
The Walking Dead returns to AMC on October 7.