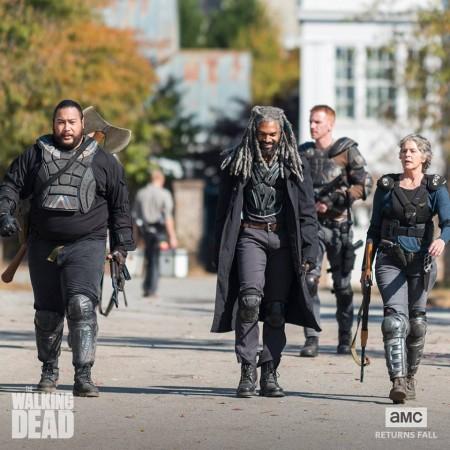 The Walking Dead is currently in production and Season 8 is expected to return to AMC in October. But the cast of the show has surely been hyping the upcoming season as one of the best till date.
According to Jesus portrayer Tom Payne, Season 8 will take the story to a whole new direction.
"I think Season 8, that we're getting into now, it's completely different, first of all," Payne told Comicbook.com at Walker Stalker Con in Nashville over the weekend. "I always told myself I wouldn't say what I've heard other cast members say every other year, which is, 'Oh, the next season is gonna be this! And the new episode is so many superlatives and so many words you use!' And I'm like, 'Come on, you can't say the same things every year!'
"But then I had to bite my tongue and says, 'Well, actually...' Season 8, the first few episodes are out of this world amazing. We've all been getting them and going, 'Wow, okay we thought that was amazing!' and then the next episode is amazing. The audience is going to be very happy with the direction we're taking," he said.
Also read: Game of Thrones Season 7 episode 1 leaked? New details about Jon Snow, Daenerys emerge ahead of premiere
Season 8 of the zombie apocalypse drama will feature the highly-anticipated war with Negan and his men, now that Rick has a strong army of men behind him. However, the tone of the overall season will be very different from the previous season. Season 7 started off on a grim note with Negan killing off two major players – Abraham and Glenn – and for a good part of the season it looked like Rick had lost the will to fight.
But that changed towards the fag end of Season 7, when Rick, along with his gang, decided to put an end to Negan's reign of terror.
"It's like night and day compared to how we had to start last year," co-executive producer Denise Huth revealed about the upcoming season. "[The actors] all came back so super excited, and it's a big year... There's just a sense of excitement, because the characters aren't in that dark, down place."