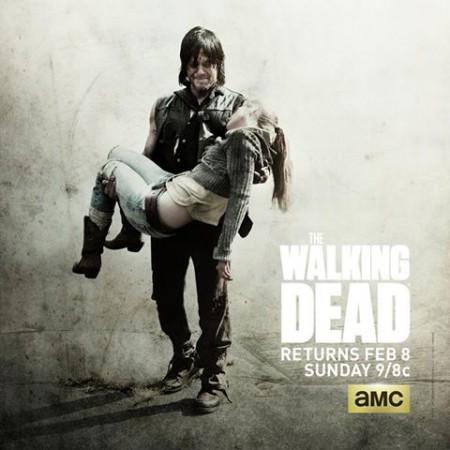 The deaths in "The Walking Dead" season 5 will not stop with the demise of Emily Kinney's Beth Greene. Filming spoilers hint that more heads will roll as the season moves forwards, and there is a possibility of fan-favourite characters being killed off from the show.
The first half of season 5 ended with Beth's death, and it wouldn't be wrong to say that fans are still in mourning. And although they have launched a petition to bring back Beth, the possibility of that happening is remote.
However, if rumours are to be believed then Tyreese will soon join Beth.
According to The Spoiling Dead Fans, Tyreese, the character essayed by Chad Coleman, may die either in episode 9 or 10, before the group reaches the Alexandria Safe-Zone in Alexandria, VA. Further confirming the departure of Tyreese is the fact that Coleman was absent from filming after this section of the story, according to The Spoiling Dead Fans.
Rick Grimes and gang are expected to arrive at Alexandria Safe-Zone sometime in episode 11 after meeting the Safe-Zone recruiter in Episode 10. And if the series adheres to the comic, then Abraham Ford will be the next casualty.
As fans of the comic book would know, Abraham will be killed shortly after the gang reaches Alexandria Safe-Zone. Abraham gets shot in the back of his head while talking to Eugene, who is also expected to die.
But if Michael Cudlitz has a choice, he would like to stay on till the character of Negan is introduced.
"I would love to be involved with Negan," Cudlitz, who essays Abraham, told Zap2It. "If they decide I'm going to go during that time, I would love to have some badass, hand-to-hand deal with Negan."
"Personally, I think he's more frightening before we meet him, because we see the reach of what he does in the comics and stuff," the actor explained. "I'm hopeful we hear about him quite a bit, see the effects he has. I can hold off on meeting him for a while, partially because I don't know how they're going to create that character to be able to exist in the world of television because of the stream of profanities that he speaks with."