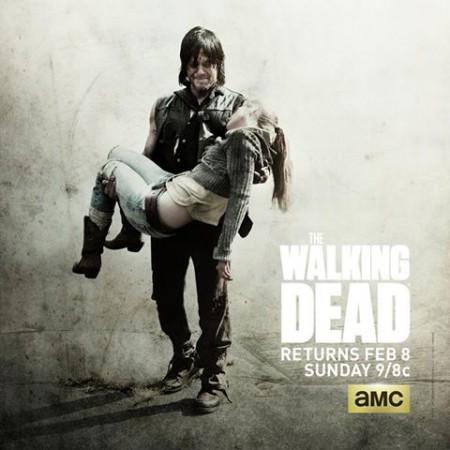 "The Walking Dead" fans who were disappointed with the death of Beth Greene in the midseason finale got their hopes high over the weekend when a report, which has since been termed a hoax, surfaced online that AMC was bringing back the character.
The story by National Report claimed that executive producer of the show Robert Kirkman was attempting to re-write Beth into the series, after fans launched a petition to bring back the character. The bogus story claimed that Kirkman is scheming to have Beth's death be part of Carol's dream sequence.
" It's the only strategy that will likely work, as Carol is in love with Daryl, and knows that Beth is a threat to that. It is beyond logical for Carol to have dreamed of Beth's demise," the report stated.
The story even quoted a fake spokesperson for FOX Networks as saying that he agrees with fans that Beth's storyline has potential and that she shouldn't be killed off to "further Daryl's path on the show."
Beth was killed off in the midseason finale after she was shot by officer Dawn, and shortly after, fans launched an online petition saying that there is a lot of potential for Beth, and that she should be brought back.
"Her death was far too soon and the writers threw away the potential of a perfectly good character. Her story wasn't over. Emily Kinney and her character don't deserve this. There was so much more to be done with her character and they chose to kill her in a disgusting, unsatifying death that caused more anger and disappointment than shock and mourning," the petition, which has garnered more than 54,000 votes, read.
There is also a Facebook page titled "Beth Greene Deserved Better" which states itself as a campaign page dedicated to supporting Emily Kinney. "We can't bring Beth back but we can show support for EK and let TPTB know they made a huge mistake!" the page description reads.