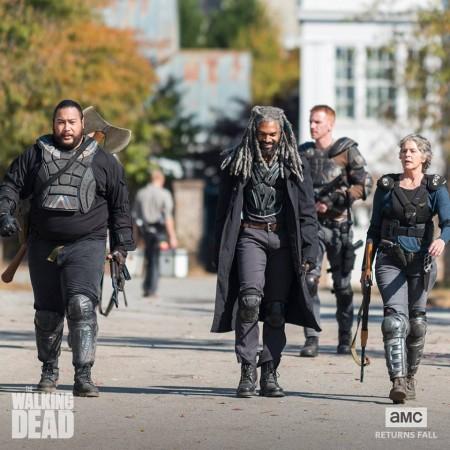 The Walking Dead Season 8 trailer was released at San Diego Comic-Con, and we know who won't die in the war against Negan.
The trailer featured a flash-forward and it showed Rick Grimes as an old man, hinting that he at least will survive the battle that's set to follow in the upcoming season. But does that also mean that the show is coming to an end with Season 8?
Also read: Is THIS Song Joong Ki and Song Hye Kyo's wedding destination?
There is yet to be an official announcement regarding this, but quite a number of fans believe Rick's new avatar may have something to do with Robert Kirkman's A New Beginning. Kirkman's comics act as the source material for AMC's The Walking Dead. A New Beginning comes after Rick's war with Negan and the villain break's Rick's leg during the war. This could be why we see a cane next to Rick's bed in the trailer.
The Walking Dead panel at San Diego Comic-Con also saw executive producer Scott M. Gimple paying tribute to stuntman John Bernecker, who died from injuries that he sustained on the sets of the drama.
"John passed away this week after he was injured doing something he loved, helping tell stories that excite, entertain, that give people escape," said Gimple.
"He helped make movies and shows for people like everybody in this room. John was somebody beloved in the stunt community, someone, who trained other people and helped them break into the business. He was living his dream, and he helped other people do the same thing. We didn't really know if we should do this panel today. But we wanted to be here for you. And we wanted to tell you about John. And we wanted to show you what we've all been working on," the executive producer said.
The Walking Dead will return to AMC in October.
Check out the trailer below: