Augmented reality (AR) has garnered a lot of attention in the recent years. The CEO of world's most valuable company, Apple, Tim Cook has also expressed his confidence in AR to be bigger than virtual reality. The virality of AR-based Pokemon Go made the new technology popular among gamers, and 2018 is going to bring some exciting augmented reality games.
The Walking Dead is a popular TV series on AMC with millions of fans across the world. While excitement around the popular zombie apocalypse TV series' season 8 is keeping viewers hooked, there's all the more reason to be thrilled about the arrival of The Walking Dead: Our World AR-based mobile game.
Walking Dead: Our World follows Pokemon Go's success
Unlike many first-person shooter (FPS) games out there, The Walking Dead is going to be a unique one for smartphone gamers. The Walking Dead: Our World is going to be launched globally in the second quarter of this year and it will use location-based data and Google Maps to bring virtual zombies in your real neighborhood.
"With Google Maps, we can count on providing the most up-to-date location data, meaning that when new buildings or roads are built, we'll have them in our game," Next Games CEO Teemu Huuhtanen said in a statement. "This enables us to create an immersive experience, tied to the players' location. Google Maps' unrivaled amount of location data, covering world-famous landmarks, businesses and buildings, such as the Statue of Liberty, the Eiffel Tower, the London Eye, Burj Khalifa and India Gate, makes exploring your surroundings a breathtaking experience."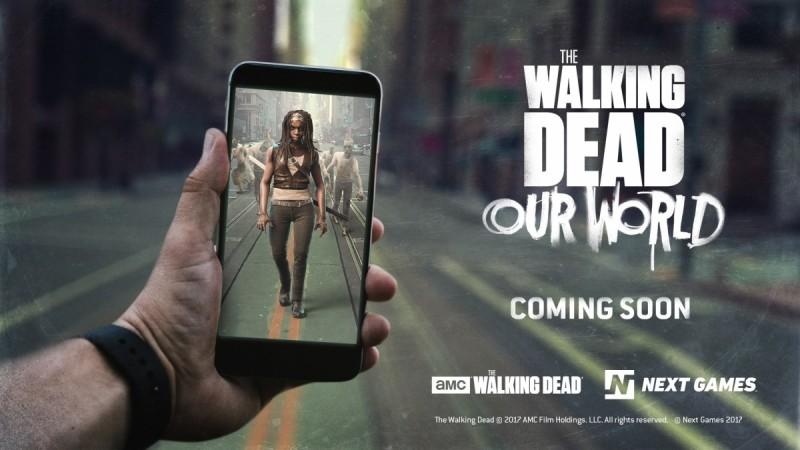 This is made possible after Google announced that it's opening up its universal mapping platform to allow game developers to create real-world games more easily. Pokemon Go set a great example of how exciting AR-gaming can be, and with Google's new initiative, there will be more such games in the offing.
"We've spent the last decade building a comprehensive map of the real world," Clementine Jacoby, Product Manager of Google Maps APIs, said in a statement. "We're excited to be able to enable companies like Next Games to leverage our data to build rich experiences for their users to enjoy."
The Finnish mobile game developer, Next Games, will leverage Google Maps' data to let The Walking Dead: Our World AR game interact with the real world. Being able to shoot zombies in your neighborhood is every FPS gamer's dream, and Next Games is finally making it possible.
Walking Dead: Our World first look
It may be easy to imagine Walking Dead: Our World gameplay, but the game developer has made it easier by releasing a trailer for the upcoming game.
What's more? A demo of the game will be showcased at Game Developers Conference (GDC) expo area (booth 823) from March 21 to March 23, 2018.
If you cannot contain your excitement for Walking Dead: Our World launch, you can pre-register to be notified when the game will be finally available on Google Play Store and iTunes.
Other upcoming AR-based games include Ghostbusters World and Harry Potter: Wizards Unite.
Stay tuned for updates.