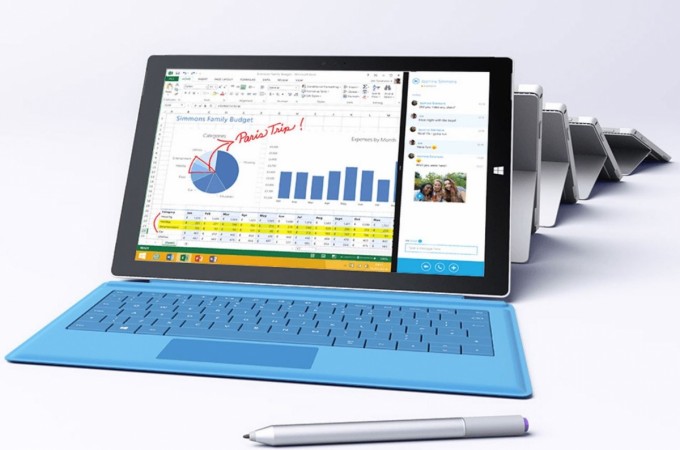 Microsoft seems to have struck gold with the Surface Pro line of 2-in-1 devices. Tablets powerful enough to replace laptops, the Surface Pro 3 and the Surface Pro 4 scored high on portability and functionality, and now it's reported that Microsoft would be phasing the Surface 3 out by December 2016.
The Surface 3 was launched well after the Surface Pro 3 and the phasing out of the low-cost variant of the device could mean that the Surface Pro 3's days are numbered too. After all, the Surface Pro 3 came out two years ago.
While one could conceivably say that the Surface Pro 3 could get cheaper, there is one tiny hitch. The Surface Pro 3 is available in India through Amazon and at the time of writing this article, there was only one piece left to buy.
While the next best option would be the Surface Pro 4, the device has a starting price of Rs. 78,890. This is where the likes of Samsung and Acer come in.
Samsung Tab Pro S
Samsung's take on the detachable 2-in-1 is the Tab Pro S. This Windows 10-powered device features an Intel Core m3 processor, a 128 GB solid state drive (SSD) and 4GB RAM. The tablet, much like the Surface Pro line of 2-in-1s features a 12-inch screen and unlike the Surface Pro 3 or the Surface Pro 4, the Samsung Tab Pro S ships with a full-sized snap-on keyboard at no extra charge. Microsoft's Type Cover Keyboard needs to be purchased separately. The Samsung Tab Pro S carries a $899 (Rs. 61,000) price tag.
Acer Aspire Switch
While Samsung has only a single product taking on the Surface Pro 3 and the Surface Pro 4, Acer has an entire line that ranges from a 10-inch screen to a 12-inch one. While the 10-inch detachables are low-cost ones with Intel Atom processors, going up the line yields a mixed bag of devices with Core i3, Core m3 and Core m5 processors with screen sizes going up from 11 inches to 12.5 inches. The closest match to the Surface Pro 3 would have to be the 12.5-inch Aspire Switch 12 SW7-272-M5S2, which features 4GB RAM and a 128 GB SSD. It is priced at $999 (Rs. 68,000).
HP Envy x2
With prices starting at $950 (Rs. 64,500), the HP Envy x2 is yet another competitor to the Surface Pro 3. The line is powered by Core i and Core m processors and can be picked up with SSDs up to 256 GB in capacity. Much like the Surface Pro 3, the HP Envy x2 features a kickstand integrated into the chassis itself and also comes with a soft-touch snap-on keyboard.