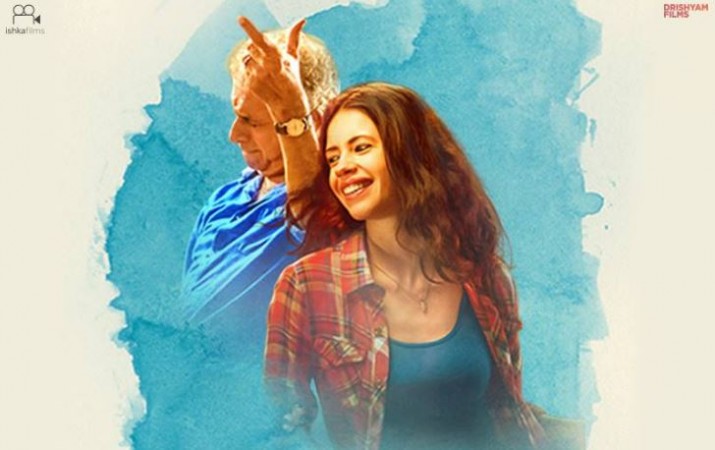 Naseeruddin Shah and Kalki Koechlin have impressed Bollywood critics again with their performances in Anu Menon's film "Waiting." Anu Menon's directorial has also opened to positive reviews.
"Waiting" is a comedy-drama about two people from different walks of life. Naseeruddin and Kalki meet each other in a hospital where they are nursing their spouses. One would expect the film to be serious, as it is shot in a hospital, but the film is a comedy drama and critics have said that it stands true to its genre.
Apart from Naseeruddin and Kalki, the film also features a talented cast, including Rajat Kapoor, Suhasini Maniratnam and Arjun Mathur in pivotal roles.
Read below what critics have said about "Waiting."
Rohit Bhatnagar of Deccan Chronicle said: "If you are willing to watch a sensible film with soul, 'Waiting' is definitely a good pick this weekend!"
Martin D'Souza of Glamsham said: "WAITING is all about waiting and Menon raises the bar of subtlety with her deft direction. WAITING is a lesson in life... WAITING is stark and makes you uncomfortable. WAITING also has you making choices for the protagonists."
Mohar Basu of the Times of India said: "For Kalki and Naseer's effortless performances, this movie deserves to be watched."
Saibal Chatterjee of NDTV said: "One supporting actor who stands out is Rajeev Ravindranathan as Girish, the simple-minded but helpful guy from the Kochi office of the female protagonist's husband.
"Waiting is beautiful and believable, a well-chiselled marvel that is watchable all the way."
Surabhi Redkar of Koimoi.com said: "Waiting is a clear sign of mint-fresh direction. Lovable and relatable characters etched into a fine story makes this one a great slice of a life film!"
Uday Bhatia of Livemint said: "Yet, apart from a few wobbles, Waiting walks the line between emotional resonance and emotional manipulation skilfully."
Rahul Desai of Catch News said: "Eventually, 'Waiting' serves a calm and dignified reminder of how the act itself is anything but. It is a fine little film about love, and a kind of anguish that has its own little quirks and half-smiles."