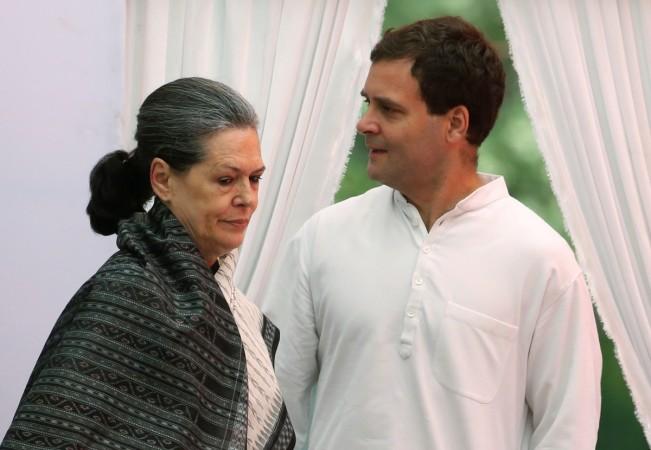 The deadlock over the cabinet members in Karnataka is unlikely to come to an end soon as UPA chairperson Sonia Gandhi and Congress chief Rahul Gandhi are travelling to the United States and are unavailable for discussions. The mother-son duo reportedly left for the US on Sunday, May 27, for Sonia's health check-up and are expected to be back in the beginning of June.
Hinting that there could be a delay in the cabinet formation in Karnataka, former CM Siddaramaiah said that a decision would be made only after the Congress leaders would be back.
"We could not discuss the matter of allocation of portfolios with the Congress president. Once he returns, we will discuss with him again. It may not take a week... maybe three-four days will be required," he told reporters in Delhi, according to the Asian Age.
The berth allocation in the state has been making headlines, as the state government hasn't announced its Cabinet even four days after JD(S) leader HD Kumaraswamy took oath as the chief minister.
Considering the ministers haven't been announced yet, speculations have been rife that JD(S) and the Congress haven't been able to agree on allotment of portfolios despite forming an unconditional alliance after the BJP emerged as the single largest party in Karnataka with 104 seats, but failed to secure a majority of 112 seats to form the government.
It was earlier said that the alliance is likely to adopt the "20-13" formula while allocating cabinet berths, under which Congress, which won 78 seats at the election will get 20 cabinet posts, while JD(S), which won 37 seats will get 13 posts. But the Congress and JD(S) are now said to be bickering over important portfolios such as Finance, Revenue, Water Resources, PWD and Energy.
However, Siddaramaiah stated that there were no such issues between the alliance and added: "There are no grave differences between us (Congress) and the JD(S), but surely there are differences which we will hammer out; then we will take the formal approval of Mrs Gandhi and Mr Gandhi once they return from the US."
While a decision on the Cabinet will have to wait, Kumaraswamy is set to meet Prime Minister Narendra Modi and other Union ministers in New Delhi on Monday, May 28.
Rahul Gandhi has a message for the BJP
After confirming that he and Sonia were going to the US for medical reasons Rahul also took a dig at his "friends in the BJP social media troll army" and told them that he will be back soon.
Will be out of India for a few days, accompanying Sonia ji to her annual medical check up.

To my friends in the BJP social media troll army: don't get too worked up...I'll be back soon!

— Rahul Gandhi (@RahulGandhi) May 27, 2018
Not the one to stay quiet, BJP hit back at Rahul in a matter of hours.
We wish well for Sonia ji's health.

Women of Karnataka also await Cabinet formation so that the state Govt can start serving them. Can you ensure Karnataka gets a working Govt before you leave?

Everyone on social media hopes that you will keep us entertained from there too :-) https://t.co/doxO36Xva8

— BJP (@BJP4India) May 28, 2018