OnePlus phones are often applauded for their exemplary design, fulfilling the premium look and feel quotient of a flagship smartphone. But what if the company's top management, the CEO himself, suggests the best is yet to come? That's exactly what OnePlus CEO Pete Lau is claiming as the upcoming OnePlus 8 series is touted to be the "most beautiful flagship."
OnePlus successfully launched OnePlus 7 and 7T series this year, to which it received immense praise and garnered positive reviews from critics. Even before the dust had settled on the 2019 flagship launch news, rumours about OnePlus 8 series started to make the headlines. Fans are excited to know more about the upcoming flagship series from one of the most disruptive smartphone brands and they might just be in luck.
GizmoChina reported that Lau has immensely praised the OnePlus 8 series, which is going to be launched early next year. While the final launch date is yet to be revealed, an official announcement is expected in Q2 2020. If the anticipation is growing on you, here are a few details, albeit unconfirmed, to get keep your interests in check.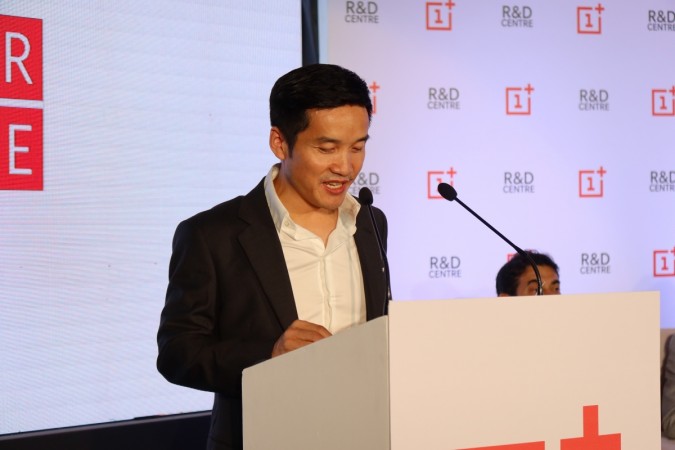 OnePlus 8 series
OnePlus 8 series is expected to have three models, OnePlus 8, OnePlus 8 Pro and OnePlus 8 Lite. All phones are expected to be powered by Qualcomm Snapdragon 865 chipset, pack higher refresh rate display, upwards of 90Hz. It is possible the company would reserve the 120Hz refresh rate panel exclusive for its Pro variant, but that's just speculation at this point in time.
Moving on, OnePlus 8 Pro will justify to "pro" moniker with a quad-camera setup on the back. The exact configuration of the camera sensors is yet to be known, but there will likely be a ToF sensor in the mix. On the front, dual cameras are expected to make a debut on the front of OnePlus phones for the first time ever.
Rumours suggest there will be a cut-out in the display for the front cameras. In the case of OnePlus 8, there will be a single lens. Speaking of displays, the OnePlus 8 will feature a 6.4-inch S-AMOLED E3 curved panel and the 8 Pro will get a bigger 6.7-inch panel with higher QHD+ resolution. As for the cheaper OnePlus 8 Lite, there will be a 6.4-inch S-AMOLED E2 with 90Hz refresh rate.
OnePlus could offer up to 12GB RAM and 256GB storage, but there will be lower configuration models to attract low-budget shoppers. Under the hood, a 4,000mAh battery with 30W fast charging will power the OnePlus 8 and 8 Lite, while the OnePlus 8 Pro would get a bigger 4,500mAh unit with Warp Charge 30T.
Even with these rumoured features, we expect some surprises from the company. But it shouldn't be too far off from what is widely reported in the case of OnePlus 8 series. But don't confuse the OnePlus 8 series with OnePlus Concept One, which is going to be revealed at CES 2020 next month. We are betting the concept smartphone by OnePlus is going to be a step into the future.