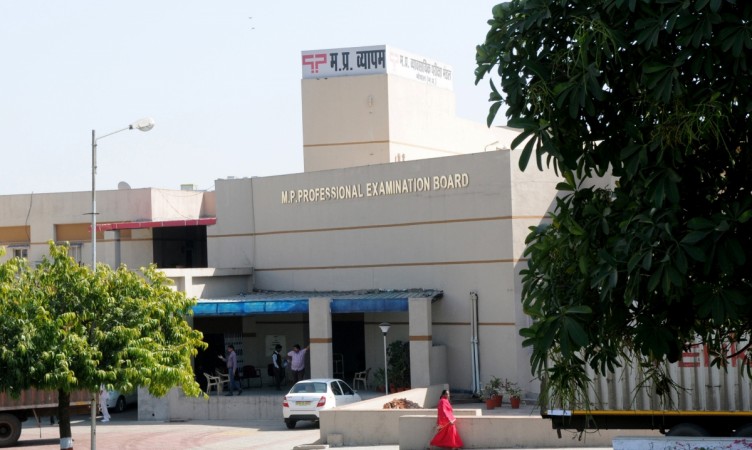 A joint team of the Central Bureau of Investigation (CBI) and Uttar Pradesh Special Task Force (UPSTF) arrested one of the main accused in the Vyapam scam in Kanpur on Tuesday. The police reportedly said that Ramesh Shivhare had confessed to his involvement in the scam and has named other racketeers too.
The CBI took over the Madhya Pradesh Professional Examination Board scam, in which racketeers arranged seats for money by providing dummy candidates to write exams for those who wanted admission to a course or government job, after multiple witnesses, whistleblowers as well as accused died under mysterious circumstances.
Shivhare, who was arrested from Awas Vikas Colony in Kanpur, was questioned for several hours. He confessed that junior doctors of GSVM Medical College wrote exams for medical aspirants. He also mentioned that many students of Kakadeo coaching hub in Kanpur used his services.
"His name also came up in the RRB paper leak recently. He has been involved in recruitment in banks, railway and secondary schools," the police told theHindustan Times.
The police are investigating the role of those Shivhare mentioned in his statement to the police.
The racket was working in Madhya Pradesh, Uttar Pradesh and Rajasthan. Candidates had paid exorbitant sums of money to rig exams, in which the group would use dummy candidates to take exams, supply forged answer sheets and rearrange seating to ensure aspirants got admission.
At least 2,000 people have been arrested in the case and 25 accused, whistleblowers and witnesses had died mysteriously till July 2015, the Hindustan Times reported. Ex-chief minister Digvijaya Singh and Anand Rai, who petitioned the Supreme Court regarding the case, had said in October 2015 that at least 42 people had died, according to the Times of India.