MS Dhoni has been one of the best captains India ever produced. The Jharkhand man may no longer lead the side, but Dhoni still acts as one, helping current skipper Virat Kohli whenever possible.
There seems to be a great chemistry between the two, which is helping Indian cricket.
Kohli became the ODI captain in January, replacing Dhoni, who resigned from the captaincy role. During matches, Kohli turns to Dhoni, who offers him sound advice, which is often caught on the stump-mic too.
Dhoni being a wicket-keeper gives him the luxury of good angles from behind the sumps, helping him set proper fields.The same was witnessed in the second ODI between India and New Zealand in Pune on Wednesday (October 25), but it has been happening for quite a while now.
Former India cricketer VVS Laxman has kept a close eye on the development, and is happy to see the rapport between the former and present captain.
"It is not only a brilliant moment of today's game (in Pune on Wednesday) but it has been a brilliant moment from the day Virat Kohli became captain in the ODI format. It is so good to see the rapport between Kohli and Dhoni. He has got the advantage of being a wicket-keeper, who has got the best view of the angles as far as field placements are concerned," Laxman said in "Star Sports" post-match show.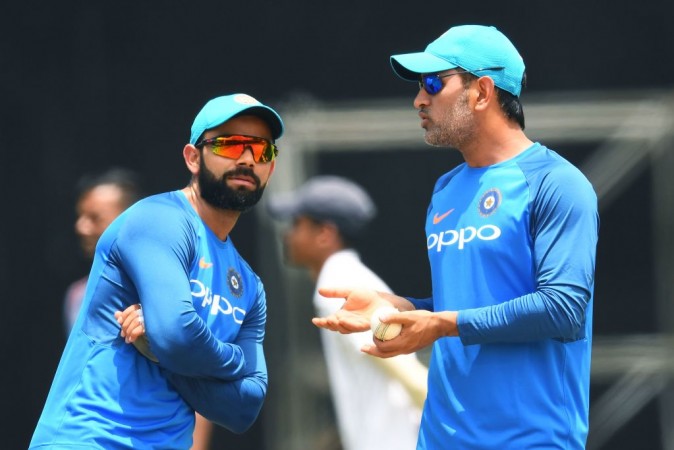 "Without having any ego, Kohli approaches Dhoni and that is credit to Kohli. Dhoni has abundance knowledge and experience, above that he has got so much of respect, so Kohli depends a lot on Dhoni. This relationship will help India, going forward to 2019 World Cup. Dhoni is a mentor of the India team," he added.
This new on-field relationship between Kohli and Dhoni is capable of taking India to greater heights. With the cool head and brilliant cricket brain of Dhoni, and mix that with Kohli's raw aggression, "Men in Blue" can trust their leaders to bring glory to the nation.
One does not know if Dhoni will play beyond 2019 World Cup, but Kohli, in the meanwhile, should grasp the nuances of leading a national team from the wicket-keeper. By the time Dhoni retires, Kohli should establish himself as a great skipper.