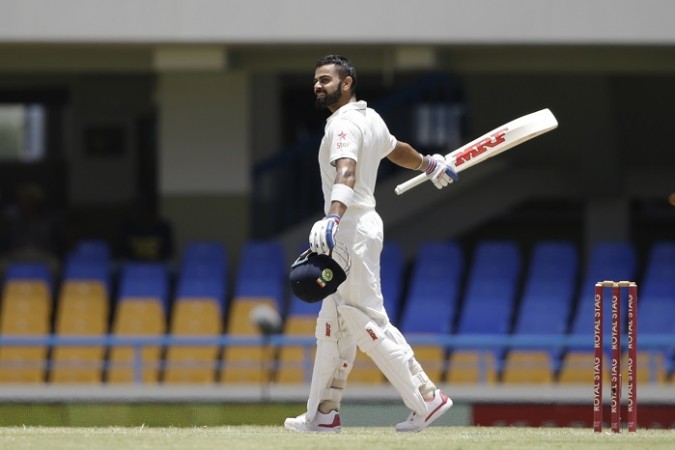 Virat Kohli is evidently one of the best batsmen in world cricket in all the three formats of the game. He has been scoring runs in all conditions with utmost ease against quality oppositions, which has led him to become a prized scalp of Indian cricket in recent times. Former India batsman VVS Laxman showered praise on Kohli for his career so far.
There might be cricketers, who might be brilliant players in coloured clothing but below par in Tests, but with the India Test skipper, he has the game to excel in all formats. What sets him apart from other batsmen is his strong basics, which is stupendous, and helps him score runs in different formats.
Even if one has witnessed Kohli scoring freely in T20 cricket, he is not one of those cricketers to play unorthodox shots. The right-hander plays with a straight bat, and with strong basics, he has the power to change the game in a matter of overs when needed. Laxman believes it is such skills, which has helped him become a successful cricketer.
"The reason I mentioned a lot of Virat (Kohli) is because he knows his strengths and backs them. He is a conventional cricketer and has got strong basis. If you have to perform consistently in all the three formats, you should have strong basics, which Virat has," Press Trust of India quoted Laxman as saying.
Kohli's record in the T20 and ODI cricket is phenomenal. He averages 57.13 in T20 and 51.51 (ODI) while in Test (44.21). Cricketers are normally judged according to their Test performances, and Laxman believes Kohli's average in the longer format will also go up.
Kohli, make no mistake, has had a wonderful Test career so far, scoring 12 tons in various conditions, but the batsman is capable of much more. With Kohli just being 46 Tests old, the future is bright for him.
"I feel Virat has a long way to go in Test match cricket and he will break all records. His average will be close to where his average currently is in ODIs and T20s. Virat is a complete batsman in this generation," Laxman said.