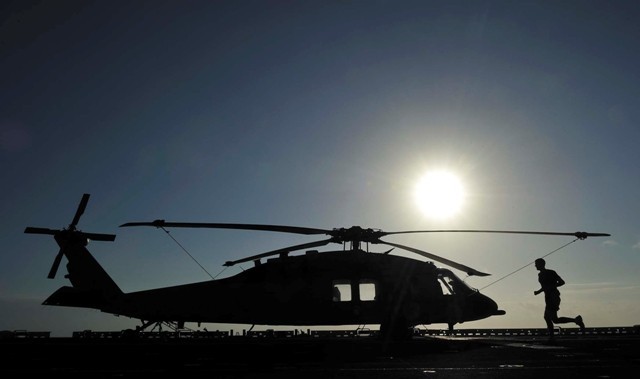 AugustaWestland, a Finmeccanica company will present its case before the Ministry of Defence on Wednesday over allegations of corruption.
Government of India had signed for buying 12 AW101 helicopters for government transport duties in March 2010. The ₹3,727 crore deal included an extensive five year logistic support service and initial aircrew and technician training.
The contract however came under the scanner in February, after the former Chief Executive of Finmeccanica was arrested for allegedly paying bribes to win the deal. India had then frozen the payment to the company following the development.
Defence Minister A K Antony had raised strong objections to the deal following the development.
According to the Defence Procurement rules, the integrity pact forbids paying or accepting bribes to secure a deal. It allows the government to cancel the contract if this pact is violated and the seller has to forfeit the security amount deposited during the bidding.
In a statement on Tuesday, Finmeccanica said AgustaWestland had not been contacted by India's defence ministry over the possible cancellation of the deal. "AgustaWestland will deliver the formal written response to the exceptions raised by India's MOD (defence ministry)," the company said in a statement, according to India Today.
The company has earlier denied of bribing any official to secure the deal.
"This is just a face-saving exercise by Agusta. But the government has already decided to cancel the deal because they have violated the integrity pact," Reuters quoted one of two sources in the ministry who declined to identified.
In case of a rebidding if the deal is cancelled, it can open the doors to other players such as Sikorsky Aircraft, Eurocopter and Lockheed Martin.