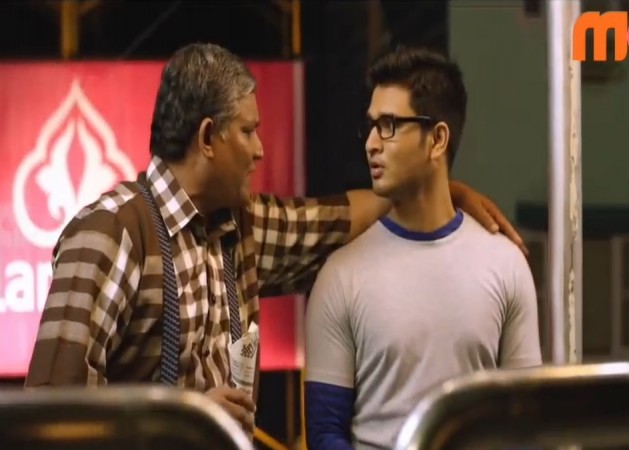 Ace director VV Vinayak has launched the official teaser for Nikhil Siddhartha's upcoming movie "Surya vs Surya" at an event held in Hyderabad on 7 January.
On 6 January, Nikhil Siddhartha, who is supremely excited about "Surya vs Surya", tweeted, "12 hrs more for #SuryaVsSurya first visual Teaser to be out.. Can't stop thinking abt how it's gonna be received.. Hope the concept is liked. Good night my buddies... Will see u all tomorrow by 11am with the #SuryaVsSurya teaser...(sic)."
On 7 January, Nikhil Siddhartha confirmed that VV Vinayak is the chief guest and he would release the tease of "Surya vs Surya" at the function at 11 am on Wednesday.
The actor tweeted, "On the way to the Surya Vs Surya Teaser launch today... Will be officially launched by the Guests nd cast in a few minutes from now.. _/_ Ace director VV Vinayak garu will be present to LAUNCH the Surya vs Surya teaser officially. It's gonna just be a sneak peek guys. Few visuals (sic)."
Meanwhile, Nikhil Siddhartha also assured to post the teaser on his Twitter page. The actor wrote, "Will be releasing the Surya Vs Surya 1st look Teaser to all u guys here on my twitter account 1st as promised at 11 am. Ie in a few minutes." After posting the Youtube link to it, he wrote, "So at last... HERE IS THE FIRST LOOK TEASER of SURYA VS SURYA . I hope u like and share it guys..(sic)."
Nikhil Siddhartha has had two back to-back hits such as "Swamy Ra Ra" and "Karthikeya" to his credit. He is hoping to score a hat-trick with his upcoming movie "Surya vs Surya", which is expected to be released in theatres during the summer holidays. Actress Madhubala, Tanikella Bhrani and Sathya will be seen in important roles in the movie.
"Surya vs Surya" is romantic-comedy entertainer, which features Nikhil in a never-before avatar. The movie marks the directorial debut of cinematographer Karthik Ghattamaneni, who has earlier handled camera work for films such as "Prema Ishq Kadal" and "Karthikeya".
Malkapuram Sivakumar is producing "Surya vs Surya" under the banner Surakh Entertainments. "The film is based on a very whacky premise and it will be laced with loads of entertainment. Every scene in the movie is going to be novel," The Times of India quoted the producer as saying.