British-Iranian lawyer Ghoncheh Ghavami, who was sentenced to one year in prison for attempting to attend a men's volleyball game in Iran, has been released. Ghavami was freed due to health problems and is staying with her parents in Tehran awaiting a decision by the Court of Appeal.
The 25-year-old was charged with "propagating against the ruling system" after she, along with a group of women was arrested after they tried to watch the match on 20 June. The budding lawyer, who has also been accused of links to the opposition, staged many hunger strikes to protest her detention.
Many of her supporters have also been seeking her release from outside. She even has a Facebook fan page dedicated to her release. The page reads, "In solidarirty with former SOAS student #Ghoncheh Ghavami, who has been detained in Evin (Iran) prison since June 2014. It is time for SOAS to take action."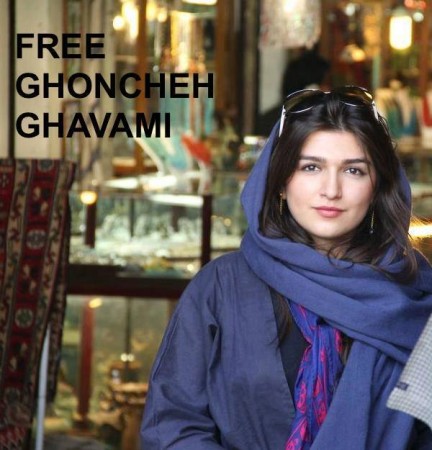 Ghavami was released after serving only five months of her one-year sentence after her parents sought a full medical check-up. Her brother Iman Ghavami told the BBC that she had "intestinal problems".
Iran's Sharq Newspaper, via Twitter revealed that the lawyer had to pay a bail amount of $38,000 to get released.
غنچه قوامی با وثیقه ۱۰۰ میلیون تومانی آزاد شد.

— Shargh (@SharghDaily) November 23, 2014
Susan Moshtaghian in a statement expressed her gratitude for the early release: "Ghoncheh returned home from prison. We picked her up at 3 pm from Qarchak prison. She is bailed out till her court of appeal. We thank all of you that stayed with us and I hope the court accept the complete innocence of my daughter. Thank god."
The "unexpected, yet welcome move" has made everyone happy, Imam gushed, "Everyone is happy - my parents and my sister. There are many possibilities, we're not really sure what's going to happen, but we hope for the best outcome."
The release came at a wonderfully appropriate time too as Ghavami turned 26 on Monday, her brother revealed.