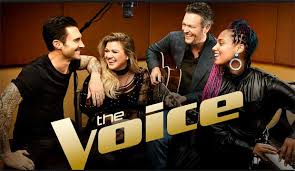 Jordan Smith was crowned "The Voice" USA 2015 champion on Tuesday. He beat Emily Ann Roberts (runner-up), Barrett Baber and Jeffery Austin in the finals to win the coveted title.
Jordan Smith, 22, a Lee University student from Harlan, Kentucky, got emotional when host Carson Daly announced that he won the competition. He was joined by his coach Adam Levine and family members on stage before performing "Climb Every Mountain" from "The Sound of Music", which he sang on Monday.
Earlier during the show, Jordan joined Usher in performing his song "Without You". The night also saw big names like Justin Bieber, Coldplay, Missy Elliott, Sam Hunt and The Weeknd perform.
It was almost certain that Jordan would win "The Voice" title, given the fact that his popularity in the show was huge. If his rendition of Sia's "Chandelier" in the blind audition wooed the audience, it was his performance of Queen's "Somebody to Love" in the semi-finals that convinced viewers he could sing any song with conviction. In fact, his version of the song topped the iTunes chart. His rendition of "Mary, Did You Know?" also hit the iTunes No 1 spot after his performance on Monday.
He took on the songs "Climb Every Mountain" from "The Sound of Music", "God Only Knows" by The Beach Boys with coach Adam Levine and "Mary, Did You Know?" in the finals on Monday.
Emily Ann Roberts of Team Blake was second. The country star from Knoxville, Tennessee, performed "Burning House" by Cam (solo), "Islands in the Stream" by Kenny Rogers and Dolly Parton with her coach (duet), and "Blue Christmas" (Christmas song) in the finals.