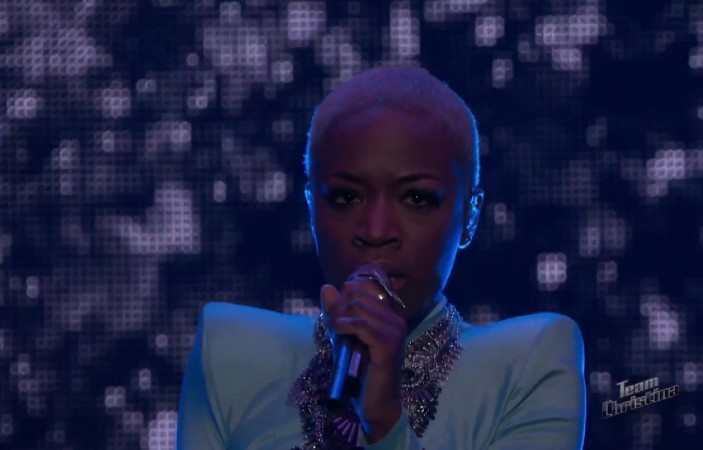 "The Voice" US Season 8 will enter the quarterfinals next week after top 10 finalists perform live tonight. Two more contestants will be sent home based on the number American votes they get after their performance on Monday.
Blake Shelton and Christina Aguilera have three contestants each intact while Adam Levine and Pharrell Williams have two each. Organisers of the show will bring in some well known people in the music industry to mentor the remaining top 10 finalists who will perform tonight.
Mark Ronson will mentor Team Christina, OneRepublic's Ryan Tedder will help out Team Pharrell, producer Dave Stewart will help Team Adam, and producer Scott Hendricks will mentor Team Blake.
Here is complete list of top 10 finalists who will perform on Monday:
Team Blake: Meghan Linsey, Corey Kent White, Hannah Kirby
Team Christina: Kimberly Nichole, India Carney, Rob Taylor
Team Adam: Joshua Davis, Deanna Johnson
Team Pharrell: Sawyer Fredericks, Koryn Hawthorne
"The Voice" US Season 8 top 10 finalists' performance will be telecast Monday on NBC Television at 8:00 pm EST (6.30 am IST, Tuesday) and it will be live streamed online on NBC's official website. The remaining contestants will perform again with the hope of progressing to the next round.
Last week saw Team Pharrell's Mia Z and Team Adam's Brian Johnson and Deanna Johnson perform for Twitter Instant Save after being placed in bottom three. America saved Brian.