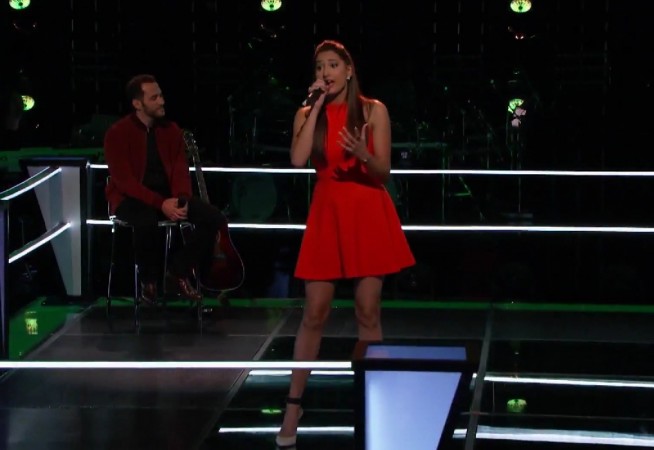 "The Voice" US Season 8 Knockout Rounds are over with contestants hitting the stage in the hope of progressing to the live shows. Some qualified while some went back home but that's part of the competition.
The thirteenth episode of the "The Voice" US Season 8 titled "The Road to the Live Shows" will showcase the journey of the top 20 contestants in the competition.
"The Road to the Live Shows" episode will be telecast on NBC Television at 8:00 pm EST, Tuesday (6.30 am IST, Wednesday) and it will be live streamed online on NBC's official website.
Four coaches - Adam Levine, Blake Shelton, Pharrell Williams, and Christina Aguilera – of the show have five contestants each in their respective teams after the Knockout Rounds. They have no say in the fate of their team members from now on except supporting them through after performance comments, as the audience will decide the winners through votes.
Here is list of top 20 contestants:
Team Christina: Sonic, Kimberly Nichole, India Carney, Rob Taylor, Lexi Dávila
Team Blake: Sarah Potenza, Meghan Linsey, Corey Kent White, Hannah Kirby, Brooke Adee
Team Adam: Nathan Hermida, Brian Johnson, Deanna Johnson, Tonya Boyd-Cannon, Joshua Davis
Team Pharrell: Sawyer Fredricks, Mia Z, Koryn Hawthorne, Caitlin Caporale, Lowell Oakley
Knockout Round 3 Recap:
12 contestants took the stage on Monday in the final Knockout Round and seven of them progressed to next week's live shows, while five of them were eliminated.
Team Adam: Tonya Boyd-Cannon sang "I Wish", defeating Barry Minniefield who performed "What You Won't Do for Love"
Team Blake: Brooke Adee performed "Electric Feel" and defeated Kelsie May who sang "Tim McGraw"
Team Christina: India Carney rendered the song "Big White Room", defeating Joe Tolo who sang "One of Us"
Team Pharrell: Lowell Oakley performed "My Girl" and defeated Jacob Rummell who took on the song "Life of the Party"
Team Christina: Rob Taylor progressed to live shows with his rendition of "Love and Happiness", defeating Treeva Gibson who sang "Chasing Pavements"
Team Adam: Joshua Davis won the Knockout Round with his rendition of "Arms of a Woman." Meanwhile, Christina stole Lexi Dávila who sang "Anything Could Happen."