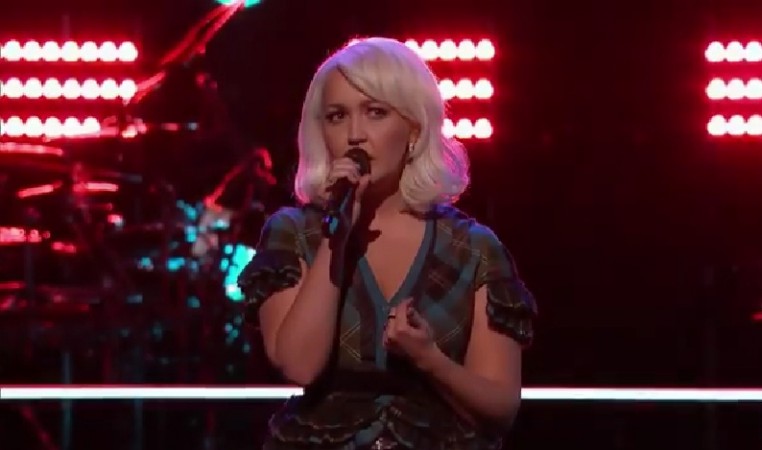 "The Voice" US Season 8 Knockout Round kicked off on Monday with 14 contestants belting out in the hope of progressing to the Live Shows. More contestants will hit the stage on Tuesday to impress their coaches - Adam Levine, Blake Shelton, Pharrell Williams, and Christina Aguilera.
Top 20 contestants will move to the Live Shows, which means 12 artists will be sent home. Nate Ruess is mentoring all the contestants, who are performing in the Knockout Rounds. Each coach will go to the next round with five artistes each, four from their own teams and one through steal.
Meanwhile, Pharrell has to team three artists in one group and take two of them to the next round after Anthony Riley announced his withdrawal from the competition citing personal reason.
"The Voice" US Season 8 Knockout Round 2 episode will be telecast on NBC Television at 8:00 pm EST, Tuesday (6.30 am IST, Wednesday) and it will be live streamed online on NBC's official website.
Contestants, who yet to perform in the Knockout Round, are:
Team Adam: Tonya Boyd-Cannon, Joshua Davis, Deanna Johnson, Blaze Johnson, Barry Minniefield, Lexi Dávilla
Team Christina: Joe Tolo, Treeva Gibson, Kimberly Nichole, India Carney, Rob Taylor
Team Blake: Cody Wickline, Kelsie May, Brooke Adee, Corey Kent White
Team Pharrell: Hannah Kirby, Caitlin Caporale, Lowell Oakley, Jacob Rummell
Recap of Knockout Round 1:
Team Christina: Sonic performed "A Woman's Worth" and Ashley Morgan sang "Heartbreaker". Sonic moves to the Live Shows.
Team Blake: Sarah Potenza rendered "Wasted Love" and Brian Johnson sang "Nothing Ever Hurt Like You". Blake chose Sarah while Adam steals Brian.
Team Adam: Nathan Hermida sang "Leave Your Lover" and Clinton Washington performed "Wanted". Nathan won the Knockout Round.
Team Pharrell: Sawyer Fredricks took on the song, "Collide", Paul Pfau performed "I Don't Need No Doctor", and Mia Z performed "Hold On, I'm Coming." Pharrell picked Sawyer and Mia Z.
Team Blake: Meghan Linsey performed "(You Make Me Feel Like) A Natural Woman" and Travis Ewing sang "I Don't Want to Be." Blake chose Meghan.
Team Christina: Kimberly Nichole sang "If You Love Somebody Set Them Free" and Koryn Hawthorne sang "Try." Christina chose Kimberly and Pharrell stole Koryn.