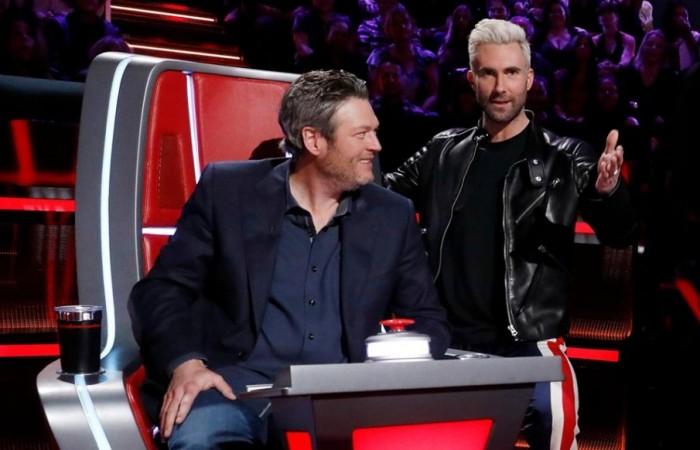 The Voice season 14 (USA 2018) is progressing to the next level of the competition — the knockouts — this week, and it will be wrapped up after three episodes. Contestants will fight for their place in the show once again, and they will compete with their own teammates like in the battles, but will perform separately and choose different songs.
The coaches — Adam Levine, Alicia Keys, Kelly Clarkson and Blake Shelton — will go to the knockouts with eight contestants each in their teams. They have only one steal in this stage of the competition but can save one artist from their own team, which means only 24 contestants (six artists in each team) will progress to the live playoffs.
Those of you who have been following the show for the last few years will see some familiar faces in the knockout round of The Voice season 14 as four past winners of the show will return not as contestants but as advisors. It seems the makers of the show have decided to bring the past winners to help the artists by sharing their personal experiences not only in vocals but also to face the stiff competition.
Team Adam will have season 9 winner Jordan Smith as the advisor in the knockouts, while Chris Blue (season 12 winner) has been brought in for Team Alicia, Cassadee Pope (season 3 winner) for Team Kelly, and Chloe Kohanski (season 13) for Team Blake.
The Voice season 14's first knockout (episode 12) will be broadcast Monday at 8 pm EST / 5 am PT / 06:30 am IST (Tuesday) on NBC. The episode will be live-streamed on NBC's official website (restricted to certain areas).
List of artists who will perform in The Voice season 14 knockouts:
Adam Levine: Gary Edwards, Rayshun LaMarr, Jackie Foster, Mia Boostrom, Reid Umstattd, Jackie Verna, Jordyn Simone, Drew Cole
Alicia Keys: Sharane Calister, Dallas Caroline, Christiana Danielle, Britton Buchanan, Johnny Bliss, Kelsea Johnson, Miya Bass, Terrence Cunningham
Blake Shelton: Kyla Jade, Dylan Hartigan, Pryor Baird, Jaron Strom, WILKES, Spensha Baker, Jaclyn Lovey, Austin Giorgio
Kelly Clarkson: Brynn Cartelli, Alexa Cappelli, Tish Haynes Keys, Jorge Eduardo, D.R. King, Jamella, Justin Kilgore, Kaleb Lee