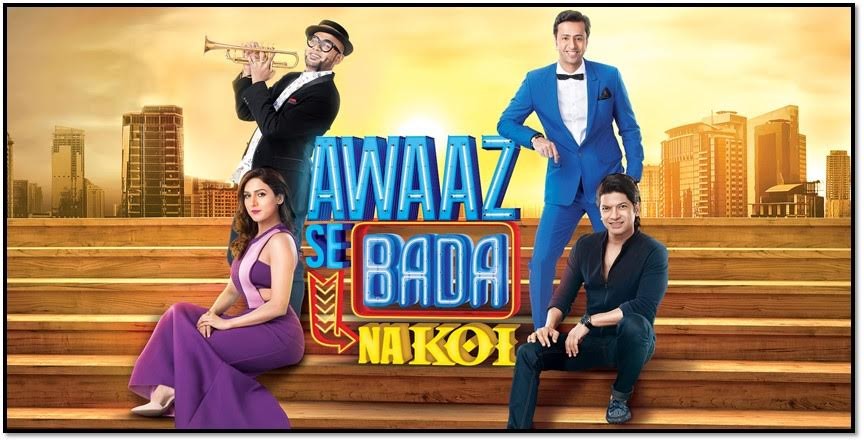 The Voice India 2, Salim Merchant, Benny Dayal, Shaan, Neeti Mohan, mentor India's next singing sensation, The Voice India season 2, The Voice India 2 mentor coaches, The Voice India 2 participant.
Story: Salim Merchant, Benny Dayal, Shaan and Neeti Mohan are set to begin their hunt for India's next singing sensation on the second season of The Voice India, which is going on air from December 10.
&TV is all set to launch the second edition of its reality show, The Voice India, which is called Awaaz Se Bada Na Koi. It is an unbiased singing reality show where the contestants are chosen only on the basis of their voice and not appearance, caste, religion or x-factor. The second season of this hit show will be aired at 9.00 pm every Saturday and Sunday.
The show will witness aspiring singers from across the country showcasing their singing prowess on the biggest platform to win the coveted title. Salim Merchant, Benny Dayal, Shaan and Neeti Mohan will be mentoring them in their journey towards excellence. The Voice India 2 promises to showcase an outstanding pool of talent crossing the boundaries of caste, creed and religion.
Participants over 16-years of age will croon their way into the hearts of the coaches and audience through three gruelling yet highly entertaining rounds – Blinds, Battles and LIVE. The selected candidates will be coached by the mentors and their journey will definitely be an endearing one.
"I really love the format of the show as we Coaches are only judging the Voice and nothing else. I appreciate the fact that we Coaches get to spend quality time with the contestants to hone their skills and groom them to be better performers," Salim merchant said, in statement released to the media.
"I am super excited about the new season of The Voice. My role as a Coach this time around would be different. With kids I had to be very sensitive and generous but with the adults I will see what they have to offer in terms of talent and accordingly give them feedback. The kids blew me away with their phenomenal talent so I definitely have a lot of expectations from the adults. I honestly can't wait for the fun to begin," Neeti Mohan said.
The Voice, which is produced by Endemol Shine India, is a popular global format that has received a thunderous response from the audience and critics. It will be interesting to see the coaches fight it out for their favourites as they groom and nurture their teams. However, the final power lies in the hands of the audience to determine who will be The Voice of the nation.