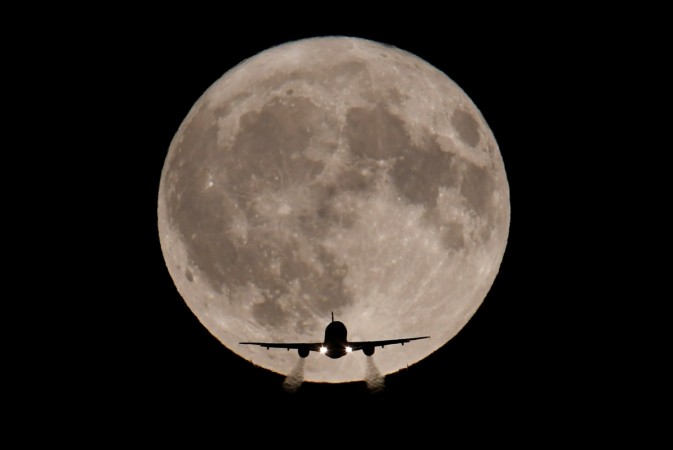 Across the globe, 4G network is the new standard for mobile connectivity and India recently witnessed a significant boost in 4G adoption. While many carriers and countries are still new to the high-speed internet connectivity, a prominent global carrier is planning to take 4g network to the Moon.
Vodafone has joined hands with Nokia and carmaker Audi to support Berlin-based company PTScientists in carrying out the first-ever privately-funded Moon landing sometime next year. The renowned telecom operator will use this opportunity to set up the Moon's first 4G network, which will enable high-definition video streaming from the lunar surface back to the Earth.
Vodafone's 4G network on the Moon will be used to connect two Audi lunar quattro rovers, enabling communication, transfer of scientific data and live HD video to the Autonomous Landing and Navigation Module (ALINA) and then to PTScientists in Berlin. The rovers will carefully study NASA's Apollo 17 lunar roving vehicle that was used by the astronauts to walk on the Moon in December 1972.
"This is a crucial first step for sustainable exploration of the solar system. In order for humanity to leave the cradle of Earth, we need to develop infrastructures beyond our home planet. With Mission to the Moon we will establish and test the first elements of a dedicated communications network on the Moon," said Robert Böhme, CEO and Founder of PTScientists, in a statement.
Mission to the Moon is due in 2019, and two rovers along with Vodafone's Ultra Compact Network technology that will be used to create the 4G network on the Moon will be aboard one of SpaceX's Falcon 9 rockets. Vodafone's equipment for 4G network made with innovative technology weighs about the same amount as a bag of sugar i.e. less than one kilogram.
4G is a superior form of network and is more energy efficient than analog radio. It enables a fast transfer of a large amount of data. It also serves as a great building block for communications for future space missions.
For the PTScientists, this is a remarkable achievement. The company had participated in the $20 million rewarding Google Lunar XPrize contest, which was aimed at awarding the first private company to land an unmanned spacecraft on the Moon and also bring back high-definition video and photos from the Moon to Earth.
Since the XPrize ended without a winner, PTScientists continued to work on their mission to the moon. It finally seems to reach fruition as early as next year.