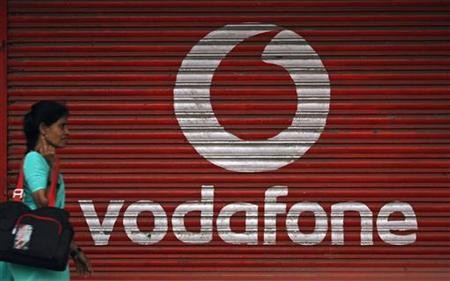 Indian telecom major Vodafone has introduced a new international roaming package for customers travelling to around 45 countries including US and UK.
The package which is available for a rental at ₹2,499 also offers over 90 percent discount on data usage and 64 percent discount on calls while travelling with validity of 30 days. As per the plan, users will be charged ₹25 per minute for outgoing local calls and ₹50 per minute for outgoing international calls. Also, incoming calls will be charged at ₹50 per minute. The company will charge ₹50 per MB while roaming according to the new plan in lieu of ₹ 563 per MB. Currently, Vodafone charges ₹70 per minute and ₹140 per minute for outgoing local and international calls and ₹70 per minute for incoming calls.
"There is an increasing need of customers to remain connected while travelling abroad and our latest international roaming pack enables our customer to do that. It guarantees affordable connectivity for our customers travelling to countries like UK, USA, UAE, Singapore etc. Ensuring quick and hassle-free data access upon arrival, it addresses the needs of diverse customer segments," said Vivek Mathur, Chief Commercial Officer, Vodafone India.
However, the package is applicable only for selected network on overseas. Hence, customers will have to pay the standard international roaming charges when using other network operators' service in these countries. The package is currently not available in certain Indian states of Haryana, Rajasthan, Bihar, Orissa, Punjab, Himachal Pradesh and Jammu & Kashmir.
Beside the new plan, Vodafone also offers the ₹1,499 plan which includes a 60 percent discount on voice, SMS and data services on international roaming in 40 countries including Australia, France, Italy, Singapore, Switzerland, UK and US.