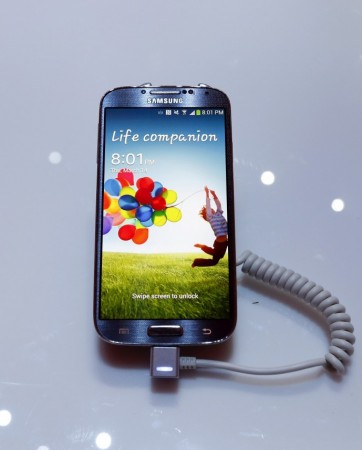 Taking note of the rising demand for the just launched Samsung Galaxy S4, telecom operator Vodafone India has announced the 'All-In-One' tariff plan for both post-paid and pre-paid Galaxy S4 buyers.
Announcing Vodafone's plans to Indian customers, Vivek Mathur, Chief Commercial Officer of Vodafone India said, "We are launching this exclusive 'All-In-One' tariff plan that will empower our customers with better value in terms of tariff and help them remain connected always. As part of our customer connect programme, Vodafone has rolled out an exclusive contest on purchase of Samsung Galaxy S4 from the Vodafone stores."
According to the 'All-In-One' tariff plan, post-paid customers will have the benefit of unlimited internet, 3000 local and STD voice minutes and 750 local and national SMS for a recharge of ₹1,199.
On the other hand, pre-paid customers can avail two recharge plans of ₹678 and ₹345.With the ₹678 recharge plan, customers can enjoy unlimited internet, 1000 local and STD voice minutes and 500 local and national SMS valid for 30 days. Recharge for ₹345 will give subscribers 500 local and STD voice minutes and 250 local and national SMS besides unlimited internet (512MB allowance) for 15 days.
Galaxy S4 buyers will not be charged for internet consumption over the allowance, but the internet speed will be lowered to 64kbps.
Consumers purchasing Galaxy S4 from Vodafone stores are eligible for a contest to win hospitality tickets for the ongoing IPL matches and a Samsung Galaxy Note II.
"Four customers will get a golden chance to win hospitality tickets for the IPL match and four other customers stand a chance to win high-end Samsung phones. It is going to be a rewarding experience for our customers," said Vivek Mathur.