If there was one thing that could have disappointed most gadget lovers in 2017, it could be the failure on the part of major original equipment manufacturers (OEMs) Apple and Samsung to introduce fingerprint scanners under display technology to its 2017 flagships.
Now, it has emerged that Chinese smartphone-maker Vivo may bring this technology to its upcoming flagship before Samsung Galaxy S9, Galaxy S9 + or even the iPhone X2.
It was widely reported ahead of the launch of Apple's iPhone 8 and iPhone X, and Samsung Galaxy Note 8, that the fingerprint scanner would be seen under the display in these handsets, but that didn't happen.
Also read: This move can affect Chinese smartphone sales in India; China spying through mobile phone apps?
Most of the 2018 flagships, including the Galaxy S9, iPhone 9 and iPhone X2, are expected to come with in-screen fingerprint sensors, but it is Vivo that will first use the technology.
Forbes has claimed in an article that the in-display fingerprint scanner will first come to Vivo. However, there is no mention of the Vivo handset that will first have this much-hyped technology.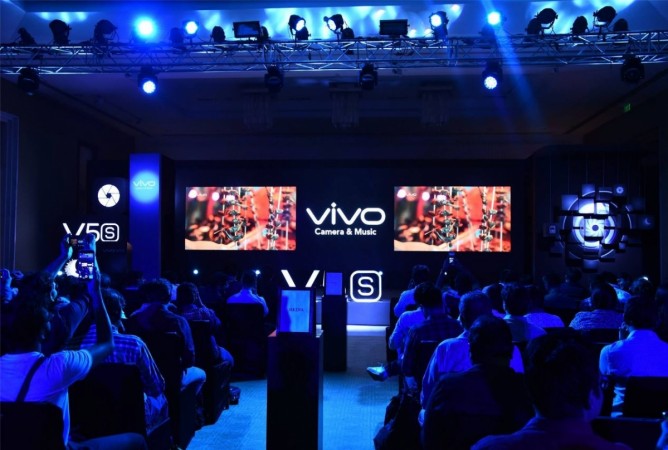 Synaptics, a leading developer of human interface solutions, earlier this week announced mass production of its new Clear ID FS9500 family of optical in-display fingerprint sensors with a top-five OEM. Designed for smartphones with infinity displays, it is said to be faster than 3D facial recognition and more secure.
"The new Synaptics Clear ID optical fingerprint sensors deliver one-touch high-resolution scanning through full cover glass and enable sleek, button-free, bezel-free infinity displays," wrote Synaptics in a statement. It added that the technology "allows users to securely unlock the device in situations including while it's sitting on the table, at any angle, or while in a car mount."
Meanwhile, it is reported that Samsung Galaxy S9 and Galaxy S9+, expected to be announced at the upcoming Mobile World Congress 2018 (MWC 2018) in February, and Apple's iPhone 9 and iPhone X2 will also feature in-display fingerprint sensors.